Přehled článků, novinek a informací z HEY RADIA:

Jako vzpomínku na skvělého závodníka a motocyklovou legendu
Bohumila Stašu
, který odešel včera do motocyklového nebe, zařazujeme dnes mimořádně do vysílání rozhovor, který s ním zhruba před 1 rokem v našem studiu vedl Roman Sheene Freiumth. Odkaz na rozhovor
zde>>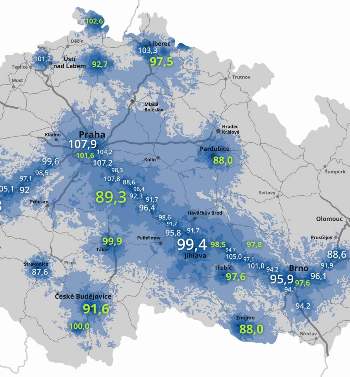 Dopravní servis - kde všude nás naladíte?
Od podzimu roku 2018 spolupracuje Radio HEY s Radiem Dálnice na dopravním servisu. Na téměř všech našich dálnicích si tedy můžete naladit pravidelný dopravní servis a skvělou muziku k tomu! Kde nás aktuálně lze naladit? Společná mapka pokrytí Radia HEY a Dálnice
zde>>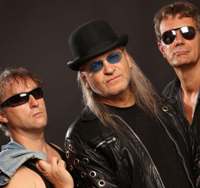 Rozhovor s kapelou Lokomotiva Planet
Poslechněte si v neděli od 15:00 hodin rozhovor s kapelou, kterou vlastně znáte již z našeho playlistu. O to větší překvapení to pro Vás bude, až zjistíte o jakou kapelu se jedná! Stejně tak jsme byli překvapeni i my!
Aktualizace:
Rozhovor ke ztažení:
zde>>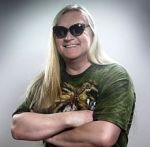 ROCK Music v novém vysílacím čase!
Pozor! Pro všechny příznivce pořadu
ROCK MUSIC
, který připravuje pro radio HEY Kůsovka, máme dobrou zprávu: Nasazujeme nový vysílací čas pro 1. reprízu pořadu, a to
v sobotu od 18:00 do 19:00 hodin
!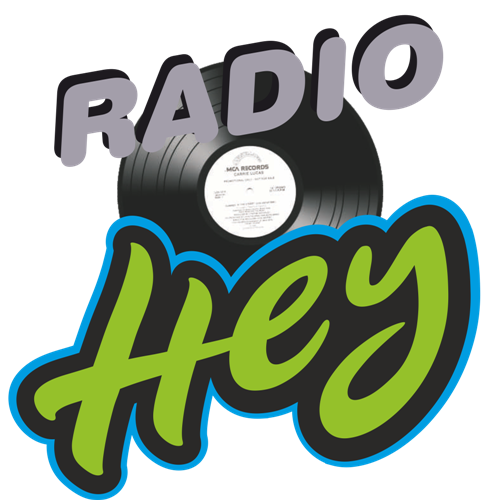 Na stránkách HEY Radia je právě
17
lidí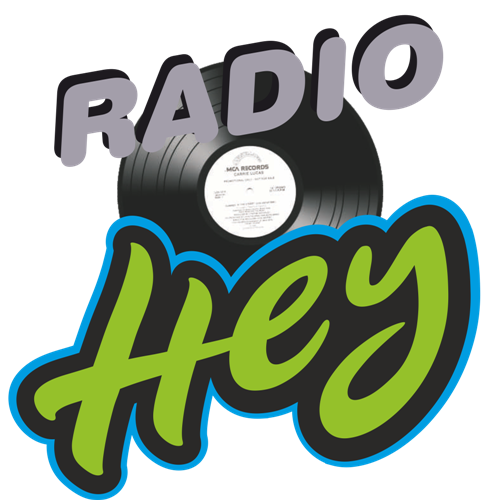 HEY Radio Vás vítá, jste tu jako
neznámý posluchač
.
Zaregistrujte se
Aktuální program | Právě nyní ON AIR: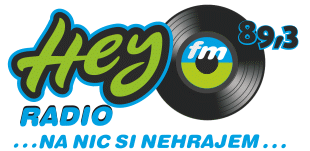 Mezi 14:00 až 16:00 hodinou na rádiu HEY pokračuje výběr toho nejlepšího z našeho playlistu. Hudba, hudba, hudba, bez zbytečných slov a minimem reklam!
Rozpis pořadů na neděli | Podrobnosti: zde>>
---
Historie dnešního playlistu:
15:41   GIUFFRIA - Lonely In Love
15:38   BILLY JOEL - You're My Home
15:34   BAD HABIT - More Than A Feeling
15:29   RAMMSTEIN - Reise, Reise
15:23   ROD STEWART - I Was Only Joking
15:19   ASIA - Days Like These
15:14   SCORPIONS - But The Best For You
15:10   BACHMAN-TURNER OVERDRIVE - You Ain't Seen Nothin' Yet
15:06   CHRIS REA - Julia
15:03   WALDA GANG - Opičáci (radio verze)
14:57   BRYAN FERRY AND ROXY MUSIC - Slave To Love
14:54   T.REX - Metal Guru
14:51   REA GARVEY - Wild Love
14:48   NIRVANA - About a Girl
14:44   KAMIL STŘIHAVKA - Hvezdnej ptak
14:40   UFO - Young Blood
14:36   KENNY LOGGINS - Danger Zone
14:33   AGAINST ME! - We're Breaking Up
14:28   BRIAN MAY - Too Much Love Will Kill You
14:24   LOVERBOY - Working For The Weekend
14:20   PHIL RUDD - Lonely Child
14:16   LITA FORD - Back To The Cave
14:13   PAUL MCCARTNEY - Alligator
14:09   ALŽBĚTA - Zastavte motory
14:04   WALDA GANG - Asi se mi stejská
13:57   UnTitle
13:52   EUROPE - The Final Countdown
13:48   VOLBEAT - 7 Shots
13:45   AIVN´S NAKED TRIO - Karmath
13:41   THE CARS - Drive
13:37   RAINTIMES - Make My Day
13:32   T.REX - Get it on
13:27   SHERYL CROW - If It Makes You Happy
13:23   AC/DC - Beating Around The Bush
13:17   GUNS N ROSES - Sweet Child O' Mine
13:13   URIAH HEEP - Book Of Lies
13:10   FAITH NO MORE - Ashes To Ashes
13:05   OMEGA - Silver Rain
13:02   CAT STEVENS - Wild World
13:01   REA GARVEY - Wild Love
12:57   BLANC FACES - Sorry for the Heartache
12:53   PEARL JAM - Speed Of Sound
12:49   DEEP PURPLE - Hush [30th Anniversary Remaste
12:46   JOHN LENNON - Imagine
12:42   JOHN PARR - St. Elmo's Fire (Man in Motion
12:37   SIMPLE MINDS - Alive And Kicking
12:34   TOTO - Hold The Line
12:30   THE ROLLING STONES - [I Can't Get No] Satisfaction
12:26   GINGERHEAD - I Don't Care
12:22   ANNIE LENNOX - Precious
12:18   FLEETWOOD MAC - Gypsy
12:14   GARY MOORE - One Day
12:09   TEAM - Narocny
12:04   RUSS BALLARD - I Can't Hear You No More
11:04   TOMÁŠ RADA - Hudební výročí
10:59   ANGELS - My Boyfriend's Back
10:56   OTIS REDING - (Sittin' On) The Dock of the B
10:54   JAN & DEAN - The Little Old Lady (from Pasa
10:47   LEONARD COHEN - So Long, Marianne
10:43   O JAYS - Back Stabbers
10:41   SAM THE SHAM & THE PHARAOHS - W - Sam the Sham & The Pharaohs - Wooly Bully
10:39   SWINGING BLUE JEANS - Shakin´ all over
10:37   THE BEATLES - Can't Buy Me Love
10:35   BRENDA LEE - Sweet Nothin's
10:33   LESLEY GORE - It's My Party
10:30   CHUCK BERRY - Roll Over Beethoven
10:27   PERCY SLEDGE - When A Man Loves A Woman
10:24   THE SWEET - Live For Today
10:20   THE MOODY BLUES - Nights In White Satin (Single
10:17   PERCY SLEDGE - When a Man Loves a Wom
10:15   LITTLE RICHARD - Good Golly Miss Molly
10:10   CORNELIUS BROTHERS & SISTER ROS - Treat Her Like a Lady
10:05   ELVIS PRESLEY - Tomorrowis a long time
10:03   THE BEATLES - She Loves You
9:59   MOTÖRHEAD - Sympathy For The Devil
9:55   THE ROLLING STONES - Love is Strong
9:51   KYLIE MINOQUE & NICK CAVE - Where The Wild Roses Grow
9:46   GOLDEN EARRING - Radar Love
9:43   YOUNG GUNS - Bones
9:40   PVRIS - Let Them in
9:36   THE TREATMENT - Don't Look Down
9:32   THE MCCOYS - Hang On Sloopy
9:27   TESLA - What a Shame
9:23   FAITH NO MORE - A Small Victory
9:19   PAUL MCCARTNEY - Young Boy
9:15   HELLOWEEN - I Want Out
9:11   THE RASMUS - F-F-F-Falling
9:08   BRUCE SPRINGSTEEN - Hungry Heart
9:03   SANTANA - Hold On
8:58   RAINTIMES - Don't Ever Give Up
8:55   SURVIVOR (US, CHICAGO) - Popular Girl
8:51   ZZ TOP - I Gotsta Get Paid
8:48   SLADE - High and Dry
8:44   HUGO - If You're Ever Lonely
8:40   FM - Someday
8:37   INXS - Need You Tonight
8:31   METALLICA - Turn The Page
8:27   THE WHITE STRIPES - Seven Nation Army
8:23   RED HOT CHILI PEPPERS - Otherside
8:19   FOO FIGHTERS - Walk
8:16   BLUR - Charmless Man
8:12   W.E.T. - On The Run
8:08   LINKIN PARK - Battle Symphony
8:05   BON JOVI - I'm Your Man
7:58   DAN BARTA - We All
7:54   AGAINST ME! - We're Breaking Up
7:48   BLACK SABBATH - Iron Man (2009 Remastered)
7:42   IRON MAIDEN - Brave New World
7:38   DAVE MATTHEWS BAND - So Right
7:34   LED ZEPPELIN - Over The Hills And Far Away
7:30   KIM WILDE - Kids in America
7:27   CAT STEVENS - Morning Has Broken
7:24   STING - Fields Of Gold
7:21   JUDAS PRIEST - Breaking the Law
7:17   ROD STEWART - Tonight's the Night (Gonna Be
7:14   BLACK STAR RIDERS - Before the War
7:10   AGAINST ME! - White Crosses
7:07   THE WHO - It's Hard
7:03   LINKIN PARK - Talking To Myself
7:00   THE DOORS - Peace Frog
6:58   THE EAGLES - Lyin' Eyes
6:54   DIO - Holy Diver
6:50   RAMMSTEIN - Du Hast
6:46   REMBRANDTS - Just The Way It Is, Baby
6:42   LENNY KRAVITZ - It Ain't Over 'Til It's Over
6:38   WITHIN TEMPTATION - Summertime Sadness
6:34   DAVID BOWIE - China Girl
6:30   RED HOT CHILI PEPPERS - Scar Tissue
6:26   STING - All This Time
6:23   WALDA GANG - Na jednu noc
6:18   QUEEN - Somebody to Love
6:14   VAN HALEN - Can't Stop Lovin' You
6:09   THE WHO - Eminence Front
6:04   SANTANA - Hold On
6:00   PHIL COLLINS - Do You Remember?
5:55   OZZY OSBOURNE - No More Tears
5:51   TOMMY JAMES - Draggin' The Line
5:47   CAT STEVENS - Wild World
5:43   RAMMSTEIN - Amour
5:40   1956 PAT BOONE - TUTTI FRUTTI - 1956 Pat Boone - Tutti Frutti
5:36   TESLA - Come to Me
5:31   KID ROCK - First Kiss
5:26   QUEEN - Made in Heaven
5:21   FAITH NO MORE - A Small Victory
5:18   BILLY IDOL - Scream
5:13   ZZ TOP - I Don't Wanna Lose, Lose, You
5:10   GENESIS - Throwing It All Away
5:06   LENNY KRAVITZ - It Ain´t Over Till It´s Over
5:02   EAGLE-EYE CHERRY - Go Simmer Down
4:59   CINDERELLA - Shake Me
4:54   EUROPE - Seventh Sign
4:51   MAXJMAI - Rising Angels (Official Audio)
4:46   GREEN DAY - 21 Guns
4:43   DEEP PURPLE - House Of Pain
4:36   PHIL COLLINS - Wake Up Call
4:33   THE TRAVELING WILBURYS - End of the Line
4:27   MR. BIG - Alive And Kickin'
4:24   DOGA - Laně jdou
4:21   JAKSI TAKSI - Optimista (HD)
4:16   URIAH HEEP - Fallen Angel
4:13   LENNY KRAVITZ - Are You Gonna Go My Way
4:09   FRANZ FERDINAND - Paper Cages
4:05   VAN HALEN - Feels So Good
4:00   GUNS N ROSES - Don't Cry (Original)
3:56   TINA TURNER - We Dont Need Another Hero (Thu
3:02   JENDA KULÍK - Starej pes hraje JAZZ
2:59   GABRIELA GUNČÍKOVÁ - Celkem jina
2:56   DIVOKEJ BILL - Bohuzel
2:53   BETTER THAN EZRA - Good
2:48   DEEP PURPLE - Rosa's Cantina
2:43   GREEN DAY - 21 Guns
2:40   BEN E. KING - Stand By Me
2:35   R.E.M. - All the Way to Reno
2:31   CANNED HEAT - Keep It to Yourself
2:27   BILLY JOEL - We Didn't Start the Fire
2:22   KOLLER DAVID - Mit te sam
2:18   RODNEY CROWELL - Earthbound
2:14   THE ALAN PARSONS PROJECT - Don't Answer Me
2:11   JON BON JOVI - Ugly
2:06   SCORPIONS - But The Best For You
2:00   RAMMSTEIN - Deutschland
1:56   KABÁT - Valkyra
1:54   BEACH BOYS - Fun, Fun, Fun
1:50   ROBBIE WILLIAMS - Come Undone
1:48   B. B. KING - Since I Met You Baby
1:42   AT VANCE - The Winner Takes It All
1:37   AEROSMITH - Crazy
1:34   KRAUSBERRY - Pražáci
1:29   FEAR FACTORY - Cars
1:24   BRYAN ADAMS - Somebody
1:21   MITCH RYDER & DETROIT WHEELS - Devil with a Blue Dress on & G
1:17   EURYTHMICS - I Need A Man
1:12   T.REX - Hot Love
1:07   FIFTH DIMENSION - Aquarius/Let the Sunshine in
1:03   ANNIE LENNOX - Walking On Broken Glass
0:57   KELLIE RUCKER - Church of Texas
0:55   FRANK ZAPPA - Bobby Brown
0:50   ANNA K. - Spojený Království Smutku a Ra
0:47   ITCHY - Before You Go
0:43   WHITESNAKE - Can't Go On
0:39   NIK KERSHAW - Wouldn't It Be Good
0:35   STATUS QUO - In the Army Now
0:32   THE STRUMBELLAS - Spirits
0:26   EUROPE - Prisoners in Paradise
0:24   ELVIS PRESLEY - Hound Dog
0:20   LIQUIDO - Narcotic
0:17   BLUES TRAVELER - Can't See Why
0:13   FIND ME - Dark Angel
0:08   THE ROLLING STONES - Like a Rolling Stone
0:04   COLDPLAY - Viva La Vida
0:02   SCORPIONS - All For One

------------------------ včera ------------------------
25.5.  23:57   TINA TURNER - Goldeneye
25.5.  23:53   LEVEL 42 - Lessons In Love
25.5.  23:49   KISS - I Was Made For Lovin' You
25.5.  23:45   XIII. STOLETÍ - Karneval [*]
25.5.  23:41   R.E.M. - The Sidewinder Sleeps Tonite
25.5.  23:37   CYNDI LAUPER - She Bop
25.5.  23:33   COLDPLAY - In My Place
25.5.  23:29   BILLY IDOL - Cradle Of Love
25.5.  23:26   THE NATIONAL - Sorrow
25.5.  23:22   KISS - Shock Me
25.5.  23:19   BLUR - Theres No Other Way
25.5.  23:12   THE DOORS - Light My Fire
25.5.  23:08   MONACO - What Do You Want From Me
25.5.  23:04   JOE SATRIANI - Summer Song
25.5.  23:00   LAKE OF TEARS - Forever Autumn
25.5.  22:56   LED ZEPPELIN - Good Times Bad Times
25.5.  22:46   LENINGRAD COWBOYS - Yellow Submarine
25.5.  22:36   SLAYER - South of Heaven
25.5.  22:18   ARAKAIN - Orion (Vinyl)
25.5.  22:09   SKILLET - Live Free or Let Me Die
25.5.  22:03   TRAKTOR - Letokruhy
25.5.  21:57   NIGHTWISH - The Phantom Of The Opera
25.5.  21:52   THEATRE OF TRAGEDY - Lorelei
25.5.  21:40   RUSH - The Spirit of Radio
25.5.  21:37   LED ZEPPELIN - Tangerine
25.5.  21:28   PANTERA - Cowboys From Hell
25.5.  21:22   MOTORHEAD - I Don´t Believe A Word
25.5.  21:07   THERION - Siren of Woods
25.5.  21:02   GUNS N ROSES - Welcome To The Jungle
25.5.  20:58   HARLEJ - Nez to s nama pujde ke dnu
25.5.  20:55   DEAD KENNEDY - Viva Las Vegas
25.5.  20:51   KROKUS - Stayed Awake All Night
25.5.  20:47   LACUNA COIL - Delirium
25.5.  20:40   SARAH BRIGHTMAN & ANTONIO BANDE - The Phantom of the Opera
25.5.  20:33   METALLICA - Turn The Page
25.5.  20:27   ARAKAIN - Kamenej Andel
25.5.  20:23   MANIC STREET PREACHERS - Tsunami
25.5.  20:19   FRANTA SAHULA - Viva La Rock
25.5.  20:16   TLUSTA BERTA - Nymfomanka
25.5.  20:07   DREAM THEATER - Wither
25.5.  19:54   ARAKAIN - Paganini
25.5.  19:50   SARAH BRIGHTMAN - Fleurs Du Mal
25.5.  19:41   HORKYZE SLIZE - Motorkarska
25.5.  19:05   JENDA KULÍK - TEL 317 777 893 - Just on Air
25.5.  19:02   TALKING HEADS - Burning Down The House
25.5.  18:02   POŘAD Z DOMÁCÍ ROCKOVÉ SCÉNY - Rock Music
25.5.  17:56   JON BON JOVI - Midnight In Chelsea
25.5.  17:50   QUEEN - Bohemian Rhapsody
25.5.  17:46   GUNS N ROSES - Hair Of The Dog
25.5.  17:42   MANIC STREET PREACHERS - The Love of Richard Nixon
25.5.  17:39   EURYTHMICS - You Have Placed A Chill In My
25.5.  17:35   HAREM SCAREM - Gravity
25.5.  17:31   THE STRANGLERS - Always The Sun
25.5.  17:26   NIGHTWISH - Sleeping Sun
25.5.  17:24   EAGLE-EYE CHERRY - Walk Away
25.5.  17:19   SAVAGE GARDEN - Truly, Madly, Deeply
25.5.  17:15   GREEN DAY - Working class hero
25.5.  17:09   AEROSMITH - Amazing
25.5.  17:05   AMY MACDONALD - Slow It Down
25.5.  17:01   ALICE COOPER - Little By Little
25.5.  16:59   THE WATERBOYS - Rosalind (You Married The Wron
25.5.  16:56   TŘI SESTRY - Podzim
25.5.  16:52   PHANTOM PLANET - Do the Panic
25.5.  16:48   ZZ TOP - Gimme all your lovin'
25.5.  16:45   TALKING HEADS - And She Was
25.5.  16:42   QUEEN - Killer Queen
25.5.  16:39   PHIL COLLINS - You Can't Hurry Love
25.5.  16:34   OMEGA - Silver Rain
25.5.  16:28   TEN - The Dragon And Saint George
25.5.  16:23   EUROPE - I'll Cry For You
25.5.  16:19   KATAPULT - Lesní Manekýn
25.5.  16:15   DISTURBED - The Sound Of Silence
25.5.  16:12   PHIL RUDD - Lonely Child
25.5.  16:06   SIMPLE MINDS - Let There Be Love
25.5.  16:03   DANIEL LANDA - Touha
25.5.  15:56   ASIA - Open Your Eyes
25.5.  15:52   TALK TALK - It's My Life
25.5.  15:49   DAVID BOWIE - Dancing In The Street (With Mi
25.5.  15:45   SIMPLY RED - The Right Thing
25.5.  15:41   220 VOLT - The Harder They Come
25.5.  15:36   U.D.O. - Unspoken Words
25.5.  15:32   BLACK STONE CHERRY - Long Ride
25.5.  15:28   GEORGE HARRISON - Devil's Radio
25.5.  15:23   NIGHTWISH - Nemo
25.5.  15:18   MANIC STREET PREACHERS - If You Tolerate This Your Chil
25.5.  15:14   BLACK STAR RIDERS - Hoodoo Voodoo
25.5.  15:10   THE CRANBERRIES - Ode to My Family
25.5.  15:07   LOVIN SPOONFUL - Summer In The City
25.5.  15:04   WALDA GANG - Opičáci (radio verze)
25.5.  15:01   LAHVÁTOR - Ležím vedle Tebe
25.5.  14:55   LED ZEPPELIN - Ramble On
25.5.  14:50   TINA TURNER - The Best
25.5.  14:46   GOO GOO DOLLS - Black Balloon
25.5.  14:41   GOLDEN EARRING - Twilight Zone
25.5.  14:38   NAZARETH - Can't Shake Those Shakes
25.5.  14:34   ROBBIE WILLIAMS - Strong
25.5.  14:30   KISS - Forever
25.5.  14:25   TEN - Acquiesce
25.5.  14:21   ROXY MUSIC - Love Is The Drug
25.5.  14:18   MIG 21 - Malotraktorem
25.5.  14:15   SWITCHES - Drama Queen
25.5.  14:11   ALŽBĚTA - Zastavte motory
25.5.  14:06   WALDA GANG - Asi se mi stejská
25.5.  14:03   LADY KATE - ENORMIA
25.5.  13:56   ELTON JOHN - Sad Songs (Say So Much)
25.5.  13:52   THE ROLLING STONES - (I Can't Get No) Satisfaction
25.5.  13:49   FOREIGNER - Cold As Ice
25.5.  13:46   TOM CRUISE & MALIN AKERMAN - I Want To Know What Love Is
25.5.  13:42   KISS - All for the Love of Rock & Rol
25.5.  13:37   BON JOVI - Blaze of Glory
25.5.  13:33   THE TREATMENT - She's Too Much
25.5.  13:29   VLADIMÍR MIŠÍK - Za Vodou
25.5.  13:25   THE POLICE - Message In A Bottle
25.5.  13:20   4 NON BLONDES - Whats up
25.5.  13:15   TO TO - Don't Chain My Heart
25.5.  13:12   FRIDA - I Know There's Something Going
25.5.  13:09   PARAMORE - Crushcrushcrush
25.5.  13:07   THE DOORS - People Are Strange
25.5.  13:03   DYMYTRY - Média
25.5.  12:57   FLYLEAF - marionette
25.5.  12:53   FIREHOUSE - All She Wrote
25.5.  12:50   HOLLIES - Long Cool Woman (In A Black Dress)
25.5.  12:45   SONATA ARCTICA - I Have a Right
25.5.  12:42   LED ZEPPELIN - Good Times Bad Times
25.5.  12:37   EUROPE - The Final Countdown
25.5.  12:32   URIAH HEEP - Hard Way To Learn
25.5.  12:27   HARDREAMS - My Last Desire
25.5.  12:14   ROZHOVOR STANDA ČENĚK - Krhanice Beat FEST 2.
25.5.  12:03   ROZHOVOR STANDA ČENĚK - Krhanice Beat FEST 1.
25.5.  11:59   SANTANA - Black Magic Woman
25.5.  11:05   STANDA ČENĚK - Playlist - hudební tipy naHey!
25.5.  10:58   BYRDS - Turn! Turn! Turn! (To Everythi
25.5.  10:54   JOHN MAYALL¨ - I Thought I Heard The Devil
25.5.  10:49   THE PAT TRAVERS BAND - Boom Boom (Out Go The Lights)
25.5.  10:47   SWINGING BLUE JEANS - Make me know you´re mine
25.5.  10:44   ALBERT COLLINS - Travellin' South
25.5.  10:41   ELVIS PRESLEY - Guitar man
25.5.  10:38   THREE DOG NIGHT - Joy to the World
25.5.  10:35   JAGGERZ - The Rapper
25.5.  10:31   BLUES COMPANY - Keepin' The Blues Alive
25.5.  10:29   BOBBY LEWIS - Tossin' and Turnin'
25.5.  10:24   ANIMALS - House Of The Rising Sun
25.5.  10:22   JAN & DEAN - Surf City
25.5.  10:18   HUGH LAURIE - The Whale Has Swallowed Me
25.5.  10:16   LLOYD PRICE - Stagger Lee
25.5.  10:13   RIGHTEOUS BROTHERS - (You're My) Soul and Inspiration
25.5.  10:10   THE HOLLIES - I'm Alive
25.5.  10:07   CREEDENCE CLEARWATER REVIVAL - Penthouse Pauper
25.5.  10:05   LITTLE RICHARD - She's Got It
25.5.  9:57   JASON MEADOWS - 100% Cowboy
25.5.  9:53   METALLICA - When a Blind Man Cries
25.5.  9:48   RIVERDOGS - The Revolution Starts Tonight
25.5.  9:43   THE WALLFLOWERS - One Headlight
25.5.  9:39   NIGHT RANGER - Goodbye
25.5.  9:35   TANITA TIKARAM - Twist in my sobriety
25.5.  9:30   MICHAEL JACKSON - Beat it
25.5.  9:27   SLADE - Radio Wall Of Sound
25.5.  9:23   COCHRANE TOM & RED RIDER - I Wonder
25.5.  9:18   STEEL PANTHER - Fat Girl (Thar She Blows)
25.5.  9:13   MAGNUM - Wild Angels
25.5.  9:11   ACE FREHLEY - Till The End Of The Day
25.5.  9:07   BON JOVI - Runaway
25.5.  9:03   TALKING HEADS - Once A Lifetime
25.5.  8:58   A-HA - Take On Me
25.5.  8:54   TEN SHARP - You
25.5.  8:50   THE RASMUS - Livin' in a World Without You
25.5.  8:46   THE RASMUS - In the Shadows
25.5.  8:43   CLOU - Together
25.5.  8:39   GOTYE - Somebody That I Used To Know
25.5.  8:36   FINE YOUNG CANNIBALS - She Drives Me Crazy
25.5.  8:32   THE CALLING - Our Lives
25.5.  8:25   THE DOORS - Riders On The Storm
25.5.  8:21   TRAKTOR - Skala
25.5.  8:14   GENESIS - Mama
25.5.  8:09   BEE GEES - Tragedy
25.5.  8:05   THE CONNELS - '74-'75
25.5.  8:02   AGAINST ME! - Spanish Moss
25.5.  7:58   ŠKWOR - Síla starejch vín
25.5.  7:54   BACHMAN-TURNER OVERDRIVE - Find out About Love
25.5.  7:49   BRUCE SPRINGSTEEN - My Hometown
25.5.  7:46   SIXX A.M. - Without You
25.5.  7:42   GENESIS - Invisible Touch
25.5.  7:38   P!NK - Try
25.5.  7:34   HAREM SCAREM - Things I Know
25.5.  7:31   KEITH RICHARDS - Something for Nothing
25.5.  7:26   PRETTY MAIDS - Anytime Anywhere
25.5.  7:21   RAMMSTEIN - Dalai Lama
25.5.  7:17   JOHN PARR - St. Elmo's Fire (Man in Motion
25.5.  7:12   GOLDEN EARRING - Radar Love
25.5.  7:07   GUNS N ROSES - Ain't It Fun
25.5.  7:00   BON JOVI - Bed of Roses
25.5.  6:56   WHITESNAKE - Slow An' Easy
25.5.  6:52   FRANTIŠEK SAHULA - Čas
25.5.  6:49   HAREM SCAREM - Here Today, Gone Tomorrow
25.5.  6:44   ROBERT PLANT - Big Log
25.5.  6:40   SLADE - My Oh My
25.5.  6:37   THE BEACH BOYS - Kokomo
25.5.  6:33   BRYAN ADAMS - Summer of '69
25.5.  6:29   VA - Island
25.5.  6:24   GEORGE HARRISON - My Sweet Lord
25.5.  6:19   TINA TURNER - Cose Della Vita
25.5.  6:16   ROXETTE - Dangerous
25.5.  6:13   SUNRISE AVENUE - Destiny
25.5.  6:09   VAN HALEN - Panama
25.5.  6:05   MAGNUM - So Let It Rain
25.5.  6:01   THE DOORS - Soul Kitchen
25.5.  5:57   LITA FORD - Kiss Me Deadly
25.5.  5:53   BLACK SABBATH - Am I Going Insane
25.5.  5:48   PRETTY MAIDS - Tortured Spirit (Rerecorded)
25.5.  5:46   COASTERS - Charlie Brown
25.5.  5:43   JAMES BLUNT - You're Beautiful
25.5.  5:40   AIVN´S NAKED TRIO - Karmath
25.5.  5:36   GOLDEN EARING - Another 45 miles
25.5.  5:32   THE MICHAEL SCHENKER GROUP - Into The Arena
25.5.  5:28   PATTI SMITH - Summer Cannibals
25.5.  5:23   PRAŽSKÝ VÝBĚR - Chvastoun
25.5.  5:19   IGGY POP - Candy
25.5.  5:15   FIVE FINGER DEATH PUNCH - Digging My Own Grave
25.5.  5:11   OASIS - Wonderwall
25.5.  5:08   FLYLEAF - Platonic
25.5.  5:04   LINKIN PARK - Burn It Down
25.5.  5:01   ELVIS PRESLEY - 15-Fever
25.5.  4:53   BLACK SABBATH - Age of Reason
25.5.  4:50   IVA FRÜHLINGOVÁ - La Muerte
25.5.  4:48   UDG - Akrobat (album AKROBAT) AUDIO
25.5.  4:45   LITTLE RICHARD - Tutti Frutti
25.5.  4:42   TALKING HEADS - And She Was
25.5.  4:38   SKID ROW - 18 And Life
25.5.  4:34   CULTURE CLUB - Do You Really Want to Hurt Me?
25.5.  4:30   LED ZEPPELIN - Hey Hey What Can I Do
25.5.  4:26   NAZARETH - Star
25.5.  4:23   THE POLICE - Spirits In The Material World
25.5.  4:19   SIXPENCE NONE THE RICHER - Kiss Me
25.5.  4:16   HAREM SCAREM - With a Little Love
25.5.  4:10   HAZMAT MODINE - Buddy
25.5.  4:05   RAINTIMES - I Need Tonight
25.5.  4:00   GUNS N ROSES - Knockin' On Heaven's Door
25.5.  3:58   AVENGED SEVENFOLD - Hail To The King
25.5.  3:54   FRANZ FERDINAND - Take Me Out
25.5.  3:01   JENDA KULÍK - Starej pes hraje JAZZ
25.5.  2:57   SIMPLE PLAN - P.S. I Hate You
25.5.  2:54   CATFISH AND THE BOTTLEMEN - Sidewinder
25.5.  2:51   LUCIE - Troubit na trumpety by se nám
25.5.  2:48   JAKSI TAKSI - Zachovejte paniku
25.5.  2:45   SCOTT MCKENZIE - San Francisco
25.5.  2:41   DEEP PURPLE - Fingers To The Bone
25.5.  2:36   BLUES COMPANY - Commercials
25.5.  2:34   THE EVERLY BROTHERS - Bye, Bye Love
25.5.  2:30   RICK SPRINGFIELD - Human Touch
25.5.  2:26   THE RASMUS - Justify
25.5.  2:24   VENTURES - Walk-Don't Run
25.5.  2:21   54.40 - I Go Blind
25.5.  2:17   JOAN JETT & THE BLACKHEARTS - I Hate Myself For Loving You
25.5.  2:12   SUZANNE VEGA - Men In A War
25.5.  2:08   VLADIMÍR MIŠÍK - Konec Básníka
25.5.  2:05   JOHNY NASH - I Can See Clearly Now
25.5.  2:02   NEGATIVE FACE - Zahrada emoci (Pro dusi) - sin
25.5.  1:59   DAUGHTRY - Over You
25.5.  1:55   CRYSTAL FIGHTERS - Plage
25.5.  1:50   METALLICA - King Nothing
25.5.  1:46   HEART - Fallen from Grace
25.5.  1:42   ALEŠ BRICHTA - Nemám
25.5.  1:37   MICHAL PROKOP - Stodolní
25.5.  1:34   MEN AT WORK - Down Under
25.5.  1:30   PIPES AND PINTS - Raise our Flag
25.5.  1:24   PEARL JAM - Not For You
25.5.  1:21   BEACH BOYS - Sloop John B
25.5.  1:17   ROXETTE - Joyride
25.5.  1:12   HELLOWEEN - Another Shot Of Life
25.5.  1:08   LIONEL RICHIE - Hello
25.5.  1:04   TASMIN ARCHER - Sleeping Satellite
25.5.  1:00   ALICE COOPER - Die For You
25.5.  0:55   RAINTIMES - Make My Day
25.5.  0:51   ZZ TOP - Got Me Under Pressure
25.5.  0:47   UGLY KID JOE - Everything About You
25.5.  0:44   MŇÁGA A ŽĎORP - Psi pana Pavlova
25.5.  0:40   CHRIS REA - Looking For The Summer
25.5.  0:35   KAVINSKY & LOVEFOXXX - Nightcall
25.5.  0:31   LYNYRD SKYNYRD - Saturday Night Special
25.5.  0:28   RASCALS - People Got to Be Free
25.5.  0:23   SCORPIONS - Send Me an Angel
25.5.  0:19   EURYTHMICS - There Must Be an Angel (Playin
25.5.  0:15   BACHMAN-TURNER OVERDRIVE - You Ain't Seen Nothin' Yet
25.5.  0:12   PVRIS - Smoke
25.5.  0:09   THE KOOKS - Killing Me
25.5.  0:05   SAINT ASONIA - Happy Tragedy
25.5.  0:02   JOE COCKER - I'll Be Your Doctor

------------------------ 24. května ------------------------
24.5.  23:58   FIVE FINGER DEATH PUNCH - Remember Everything
24.5.  23:47   DEEP PURPLE - Child In Time
24.5.  23:44   LITA FORD - Back To The Cave
24.5.  23:40   RAMMSTEIN - Keine Lust
24.5.  23:36   CARLOS SANTANA - Oye Como Va
24.5.  23:32   UFO - Young Blood
24.5.  23:29   JIMMY EAT WORLD - Work (2005)
24.5.  23:26   ŠKWOR - Ráno
24.5.  23:24   SLADE - Leave Them Girls Alone
24.5.  23:20   STEREOPHONICS - Local Boy In The Photograph
24.5.  23:16   RAINTIMES - Together As Friends
24.5.  23:10   LED ZEPPELIN - Whole Lotta Love
24.5.  23:08   ZAKÁZANÝ OVOCE - Genocida 2007
24.5.  23:04   JULIANNE HOUGH, DIEGO BONETA, - Don't Stop Believin'
24.5.  23:01   ADELITAS WAY - Bad Reputation
24.5.  22:55   DEEP PURPLE - I've Got Your Number
24.5.  22:53   THE OFFSPRING - (Can't Get My) Head Around You
24.5.  22:48   HAREM SCAREM - Change Comes Around
24.5.  22:45   THE ROLLING STONES - The Harlem Shuffle
24.5.  22:40   HELLOWEEN - Future World
24.5.  22:38   QUEEN - Need Your Loving Tonight
24.5.  22:34   SLASH - You're a Lie
24.5.  22:30   HOOBASTANK - I Don't Think I Love You
24.5.  22:25   MOBY - Extreme Ways (Jason Bourne)
24.5.  22:22   PAPA ROACH - The Fire
24.5.  22:18   HARLEJ - Balada O Tom Jak si Chlapec Po
24.5.  22:09   NIGHTWISH - Amaranth
24.5.  22:04   WITHIN TEMPTATION - Shot in the dark
24.5.  21:54   MILAN HLAVSA - Básníci ticha
24.5.  21:49   RAMMSTEIN - Mutter
24.5.  21:44   THE RASMUS FEAT. ANETTE OLZON - October And April
24.5.  21:39   METALWINGS - Crying of the Sun
24.5.  21:10   MAGNUM - Glory to Ashes
24.5.  21:00   ŠKWOR - Vizitka
24.5.  20:58   ŠKWOR - Vizitka
24.5.  20:54   KEKS - Nářez
24.5.  20:41   HAMMERFALL - I Want Out (Helloween Cover)
24.5.  20:20   DEEP PURPLE - Bad Attitude
24.5.  20:13   NIGHTWISH - Last of the Wilds
24.5.  20:10   CINDERELLA - Somebody Save Me
24.5.  20:04   MINNIVA - Bismarck (feat. Quenton Cornet)
24.5.  19:57   TRAKTOR - Letokruhy
24.5.  19:47   AXXIS - Living in a World [Extended Ve
24.5.  19:43   RAMMSTEIN - Los
24.5.  19:36   CINDERELLA - Somebody Save Me
24.5.  19:32   AVANTASIA - Moonglow
24.5.  19:29   CREEDENCE CLEARWATER REVIVAL - Have You Ever Seen The Rain
24.5.  19:25   NO DOUBT - Don't Speak
24.5.  19:21   MANIC STREET PREACHERS - Theme From M.A.S.H.
24.5.  19:11   GOLDEN EARRING - Twilight Zone
24.5.  19:06   KRAUSBERRY - Vlakem na Kolín
24.5.  19:01   LINKIN PARK - Castle Of Glass
24.5.  18:04   MICHAEL VIKTOŘÍK JE NAHEY! - Wictory SHOW
24.5.  17:57   FLEETWOOD MAC - Go Your Own Way
24.5.  17:53   THE POLICE - Every Breath You Take
24.5.  17:49   HOOTERS - 500 Miles
24.5.  17:43   MIDGE URE - If I Was
24.5.  17:39   BLINK-182 - Always
24.5.  17:34   DIRE STRAITS - Money For Nothing
24.5.  17:31   WALDA GANG - Asi se mi stejská
24.5.  17:29   GIUFFRIA - Lonely In Love
24.5.  17:16   ROZHOVOR STANDA ČENĚK - Krhanice Beat FEST 2.
24.5.  17:05   ROZHOVOR STANDA ČENĚK - Krhanice Beat FEST 1.
24.5.  16:55   VOLBEAT - 7 Shots
24.5.  16:52   GARY GLITTER - Rock And Roll Part 1
24.5.  16:48   BRUCE SPRINGSTEEN - The Long Goodbye
24.5.  16:44   BOB DYLAN - Knockin' On Heavens Door
24.5.  16:41   URIAH HEEP - Easy Livin'
24.5.  16:37   FOO FIGHTERS - Something From Nothing
24.5.  16:33   EDUARD PARMA - Bouří tmou
24.5.  16:26   MEREDITH BROOKS - Bitch
24.5.  16:22   T.REX - Get it on
24.5.  16:18   QUEEN AND DAVID BOWIE - Under Pressure
24.5.  16:11   LIMP BIZKIT - Behind Blue Eyes
24.5.  16:07   ARAKAIN - Lysohlavky
24.5.  16:04   WALDA GANG - Opičáci (radio verze)
24.5.  15:58   STEREOPHONICS - Carrot Cake And Wine
24.5.  15:55   NAZARETH - Rags To Riches
24.5.  15:51   SAINT ASONIA - Even Though I Say
24.5.  15:47   DEEP PURPLE - House Of Pain
24.5.  15:43   BOSTON - More Than a Feeling
24.5.  15:39   MARIKA GOMBITOVA - Mami, mami
24.5.  15:36   THE CURE - In Between Days
24.5.  15:33   THE KOOKS - Naive
24.5.  15:27   NIK KERSHAW - Wouldn't It Be Good
24.5.  15:23   NAZARETH - May The Sunshine
24.5.  15:19   KRAUSBERRY - Pražáci
24.5.  15:14   TRAVIS - Sing
24.5.  15:10   OZZY OSBOURNE - Mama, I'm Coming Home
24.5.  15:07   THE BEACH BOYS - Fun,fun,fun (with Status Quo)
24.5.  15:04   BRYAN ADAMS - Run to You
24.5.  14:56   ROXY MUSIC - Jealous Guy
24.5.  14:52   DAVID BOWIE - Dancing In The Street (With Mi
24.5.  14:47   OMEGA - Gyongyhaju lany
24.5.  14:41   KOLLER DAVID - Sen
24.5.  14:37   CHEAP TRICK - If You Want My Love
24.5.  14:31   ASIA - Open Your Eyes
24.5.  14:26   QUEEN AND DAVID BOWIE - Under Pressure
24.5.  14:22   RICHIE KOTZEN - Shine (Acoustic Version)
24.5.  14:19   PRETTY MAIDS - Deranged (New Song)
24.5.  14:13   KIM WILDE - You Keep Me Hanging On
24.5.  14:09   ALICE COOPER - Dangerous Tonight
24.5.  14:05   PUMPA - Slabikář
24.5.  13:56   URIAH HEEP - Tears Of The World
24.5.  13:50   TEN - Intensify
24.5.  13:46   ROXETTE - It Must Have Been Love
24.5.  13:43   BLACK SABBATH - Sabbath Bloody Sabbath (2009 R
24.5.  13:40   MENSFIELD - Za Kostelem
24.5.  13:38   SLADE - Me and the Boys
24.5.  13:34   SOUL ASYLUM - Somebody To Shove
24.5.  13:31   RICHIE KOTZEN - Walk With Me
24.5.  13:25   WHITESNAKE - Slow An' Easy
24.5.  13:21   NIGHT RANGER - Goodbye
24.5.  13:16   RAMMSTEIN - Deutschland
24.5.  13:10   SURVIVOR - I See You In Everyone
24.5.  13:07   DONNA LEWIS - I Love You Always Forever
24.5.  13:04   BOB DYLAN - Knockin' On Heavens Door
24.5.  13:01   NAZARETH - This Flight Tonight
24.5.  12:58   TUBLATANKA - Laska drz ma nad hladinou
24.5.  12:54   DEEP PURPLE - Back To Back
24.5.  12:51   TWISTED SISTER - We're Not Gonna Take It
24.5.  12:47   SLADE - Seven Year Bitch
24.5.  12:41   ALICE COOPER - Hey Stoopid
24.5.  12:37   SIMPLY RED - Something Got Me Started
24.5.  12:33   SUPERMEN - Už znám Tvý klady
24.5.  12:28   PROCOL HARUM - A Whiter Shade Of Pale
24.5.  12:27   METALLICA - Whiskey in the Jar
24.5.  12:23   AC DC - Big Jack
24.5.  12:20   WALDA GANG - Na jednu noc
24.5.  12:15   MEAT LOAF - I'd do anything for you
24.5.  12:11   DEPECHE MODE - Enjoy the Silence
24.5.  12:06   SIMPLE MINDS - Sloop John B
24.5.  12:01   TINA TURNER - The Best
24.5.  11:57   EUROPE - The Final Countdown
24.5.  11:53   SCORPIONS - Ship of Fools
24.5.  11:46   TICHÁ DOHODA - Večírek osamělých srdcí
24.5.  11:44   RUSSELL BRAND & CATHERINE ZETA - We Built This City/We're Not G
24.5.  11:41   BRUCE SPRINGSTEEN - All Or Nothin' At All
24.5.  11:39   ŠKWOR - Síla starejch vín
24.5.  11:35   PEARL JAM - Force Of Nature
24.5.  11:30   WANASTOWI VJECY - Čaroděj
24.5.  11:25   WHITESNAKE - Come An' Get It
24.5.  11:15   AC/DC - Back In Black
24.5.  11:10   TRAKTOR - Artefuckt
24.5.  10:59   AC/DC - Have A Drink On Me
24.5.  10:55   KISS - Hell or Hallelujah
24.5.  10:50   MASTERPLAN - Sail On
24.5.  10:47   SIMPLE PLAN - Farewell
24.5.  10:42   SABATON - Winged Hussars
24.5.  10:38   U.D.O. - Stranger
24.5.  10:33   MEGADETH - Burn!
24.5.  10:28   KABÁT - Banditi Di Praga
24.5.  10:24   HELLOWEEN - Future World
24.5.  10:15   ALŽBĚTA - Zastavte motory
24.5.  10:11   FOO FIGHTERS - Word Forward
24.5.  10:07   GINGERHEAD - Isn't it Well?
24.5.  9:58   METALLICA - The Memory Remains
24.5.  9:48   RAMMSTEIN - Links 2-3-4
24.5.  9:44   NIGHTWISH - Bye Bye Beautiful
24.5.  9:38   WITHIN TEMPTATION - Paradise (ft. Tarja)
24.5.  9:36   GREEN DAY - Nice Guys Finish Last
24.5.  9:32   THE OFFSPRING - Want You Bad
24.5.  9:28   SLADE - Myzsterious Mizster Jones
24.5.  9:25   NICKELBACK - Someday
24.5.  9:20   QUEEN - Hammer to Fall
24.5.  9:16   PRETTY MAIDS - Mother of All Lies
24.5.  9:12   ROBERT PLANT - New World...
24.5.  9:09   P!NK - Try
24.5.  9:06   BEATLES - Yellow Submarine
24.5.  8:55   OZZY OSBOURNE - Road To Nowhere
24.5.  8:52   LINKIN PARK - Valentine's Day
24.5.  8:48   PRETTY MAIDS - Deranged (New Song)
24.5.  8:43   PARAMORE - When It Rains
24.5.  8:38   LUCIE - Nejlepší, Kterou Znám
24.5.  8:33   HAMMERFALL - I Want Out (Helloween Cover)
24.5.  8:25   BON JOVI - Always
24.5.  8:19   PLACE VENDOME - Power of Music
24.5.  8:16   THE MATERIAL - Tonight I'm Letting Go
24.5.  8:12   LAHVÁTOR - Ležím vedle Tebe
24.5.  8:08   WALDA GANG - Asi se mi stejská
24.5.  8:03   R.E.M. - Bad Day
24.5.  7:57   SCORPIONS - Ruby Tuesday
24.5.  7:54   DOKTOR P.P. - Sabráž
24.5.  7:50   AEROSMITH - Sunny Side Of Love
24.5.  7:47   KABÁT - Šaman
24.5.  7:42   WITHIN TEMPTATION - Titanium
24.5.  7:38   SABATON - Bismarck
24.5.  7:33   MY CHEMICAL ROMANCE - Welcome To the Black Parade
24.5.  7:27   ULTRAVOX - Hymn
24.5.  7:24   JUDAS PRIEST - Living After Midnight
24.5.  7:20   ALICE COOPER - What Baby Wants
24.5.  7:14   HARLEJ - Proc Pocit Mám
24.5.  7:11   SIMPLE PLAN - Farewell
24.5.  7:07   DROPKICK MURPHYS - Worker's Song
24.5.  7:01   AVANTASIA - Avantasia
24.5.  6:55   ALEŠ BRICHTA - Svoboda
24.5.  6:51   DON JOHNSON - Heartbeat
24.5.  6:47   NAKED ROUND THE BLOCK - Around The World (La La La La
24.5.  6:42   SIXX AM - Relief
24.5.  6:38   WANASTOWI VJECY - Vlkodlak
24.5.  6:31   GAMMA RAY - Empress
24.5.  6:27   THE OFFSPRING - Hit That
24.5.  6:23   SLASH FEAT. MYLES KENNEDY AND - The Dissident
24.5.  6:18   METALLICA - Whiskey in the Jar
24.5.  6:14   ROXY MUSIC - Let's Stick Together
24.5.  6:10   DEF LEPPARD - Rock Of Ages
24.5.  6:05   MICHAEL JACKSON - Earth Song
24.5.  6:02   PRIMAL SCREAM - Rocks
24.5.  5:54   BLUE EFFECT - Ej, padá, padá rosenka
24.5.  5:51   URIAH HEEP - Shadow
24.5.  5:46   BERLIN - Take My Breath Away
24.5.  5:43   TŘI SESTRY A HORKÝŽE SLÝŽE - Velka Maca Vincov haj
24.5.  5:39   BIFFY CLYRO - Watch
24.5.  5:35   CAIN S OFFERING - Into the Blue
24.5.  5:31   SURVIVOR - Eye Of The Tiger
24.5.  5:28   ELECTRIC LIGHT ORCHESTRA - So Serious
24.5.  5:23   RED HOT CHILI PEPPERS - The Adventures Of Rain Dance M
24.5.  5:19   ELTON JOHN - Sacrifice
24.5.  5:15   FOO FIGHTERS - Breakout
24.5.  5:11   R.E.M. - Leaving New York
24.5.  5:07   THE GOO GOO DOLLS - When The World Breaks Your Hea
24.5.  5:05   TOM PETTY & THE HEARTBREAKERS - Don't Do Me Like That
24.5.  5:02   J. FRANK WILSON & CAVALIERS - Last Kiss
24.5.  4:57   ARCTIC MONKEYS - Arabella
24.5.  4:51   UGLY KID JOE - Papa Was A Rolling Stone
24.5.  4:47   SUPPORT LESBIENS - She's So Complicated
24.5.  4:43   WANASTOWI VJECY - Slečna Anna je za vodou
24.5.  4:40   DEEP PURPLE - Doing It Tonight
24.5.  4:36   BLACK STAR RIDERS - Bullet Blues
24.5.  4:32   MIDNIGHT OIL - Redneck Wonderland
24.5.  4:31   ELVIS PRESLEY - A Big Hunk O'
24.5.  4:20   AVANTASIA - The Scarecrow
24.5.  4:16   ALKALINE TRIO - Young Lovers
24.5.  4:12   BILLY IDOL - Rebel Yell
24.5.  4:07   NIRVANA - Lithium
24.5.  4:03   THE EAGLES - Heartache Tonight
24.5.  4:00   THE STRANGLERS - Golden Brown
24.5.  3:56   BILLY JOEL - The Downeaster "Alexa"
24.5.  3:54   THE VENTURES - Blue Moon
24.5.  3:50   FALCO - Out Of The Dark
24.5.  3:47   NAZARETH - Talk Talk
24.5.  3:42   AEROSMITH - I Don't Want To Miss A Thing
24.5.  3:39   MOOD MOSAIC - A TOUCH OF VELVET - Mood Mosaic - A touch of velvet
24.5.  3:33   JUDAS PRIEST - Never Forget
24.5.  3:26   IRON MAIDEN - Afraid To Shoot Strangers
24.5.  3:23   QUEEN - Crazy Little Thing Called Love
24.5.  3:20   EQUALS - Baby Come Back
24.5.  3:18   FRANZ FERDINAND - Lazy Boy
24.5.  3:13   ANNIE LENNOX - Why
24.5.  3:08   SONATA ARCTICA - The Wind Beneath My Wings
24.5.  3:06   YOUNG RASCALS - Good Lovin'
24.5.  3:03   THE ROLLING STONES - You Got Me Rocking
24.5.  2:59   KRAUSBERRY - Nerikej mi baby
24.5.  2:56   EDWIN STARR - War
24.5.  2:52   KISS - I Love It Loud
24.5.  2:49   WOLF GANG - The King And All Of His Men
24.5.  2:45   SANTANA - Europa (Earth's Cry, Heaven's
24.5.  2:42   ROBERT PALMER - Johnny & Mary
24.5.  2:39   OTIS REDING - (Sittin' On) The Dock of the Bay
24.5.  2:35   RICK SPRINGFIELD - Living In Oz
24.5.  2:31   PUMPA - Hodim si lano
24.5.  2:26   KAMIL STŘIHAVKA - Kruhy v obili
24.5.  2:23   BRUCE SPRINGSTEEN - Streets of Philadelphia
24.5.  2:20   DEPECHE MODE - Personal Jesus
24.5.  2:16   GREEN DAY - Boulevard of Broken Dreams
24.5.  2:12   FALCO - Out of the Dark
24.5.  2:08   MESYO - It's My Life
24.5.  2:03   VAN HALEN - Love Walks In
24.5.  1:59   DEVO - Gut Feeling
24.5.  1:57   BRYAN ADAMS - (Everything I Do) I Do It For
24.5.  1:51   PINK FLOYD - Comfortably Numb
24.5.  1:46   LED ZEPPELIN - D'Yer Maker
24.5.  1:43   QUEEN - Save Me
24.5.  1:38   ROUGH CUTT - Piece of My Heart
24.5.  1:35   AC/DC - Who Made Who
24.5.  1:29   VA - Long Train Running
24.5.  1:25   KEKS - Tak zavolej
24.5.  1:22   BLUES COMPANY - Walk On
24.5.  1:18   DAN CROLL - From Nowhere
24.5.  1:15   BON JOVI - What About Now
24.5.  1:12   PAUL ANKA - Diana
24.5.  1:10   AC/DC - Play Ball
24.5.  1:06   TEXAS - I don't want a lover
24.5.  1:02   FOREIGNER - Cold As Ice
24.5.  1:00   SILHOUETTES - Get A Job
24.5.  0:57   TOMMY JAMES & THE SHONDELLS - Mony Mony
24.5.  0:53   VOLBEAT - Black Rose (feat. Danko Jones)
24.5.  0:47   MESYO - Highwaystar
24.5.  0:43   TINA TURNER - Private Dancer
24.5.  0:41   SKEETER DAVIS - The End Of The World
24.5.  0:37   SLASH - No More Heroes
24.5.  0:34   NOEL GALLAGHER S HIGH FLYING B - If Love Is The Law
24.5.  0:31   JIMI HENDRIX - Purple Haze (1970)
24.5.  0:26   COLDPLAY - White Shadows
24.5.  0:22   BROTHER FIRETRIBE - Runaways
24.5.  0:18   OLYMPIC - Ajajaj
24.5.  0:15   THE HOLLIES - Carrie-Anne
24.5.  0:12   MICHAL PELANT - Mezi psem a vlkem
24.5.  0:08   RICK SPRINGFIELD - Celebrate Youth
24.5.  0:04   ZZ TOP - Planet of Women
24.5.  0:00   THE CRANBERRIES - Free To Decide

Archiv pořadů k poslechu a ke stažení | více>>
| | |
| --- | --- |
| Celkem | 416468 |
| Květen | 87548 |
| Dnes | 580 |
| Online | 17 |