Přehled článků, novinek a informací z HEY RADIA: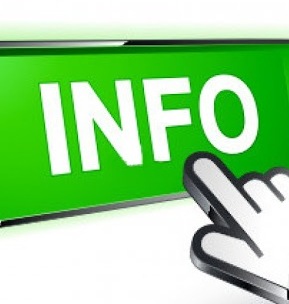 TZ Rady: Rada RRTV na svém 1. letošním zasedání dne 12. 1. 2021 udělila naší společnosti licenci k provozování rozhlasového vysílání šířeného prostřednictvím vysílačů:
Blansko 101.6 MHz, Ústí/Orlicí 101.3MHz, Pelhřimov 88.3MHz a Děčín 96.7MHz pro program RADIO HEY
. Realizace jednotlivvých kót bude probíhat postupně, info o přípravách budeme postupně zvěřejňovat.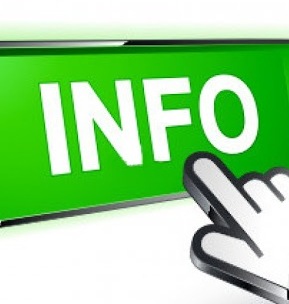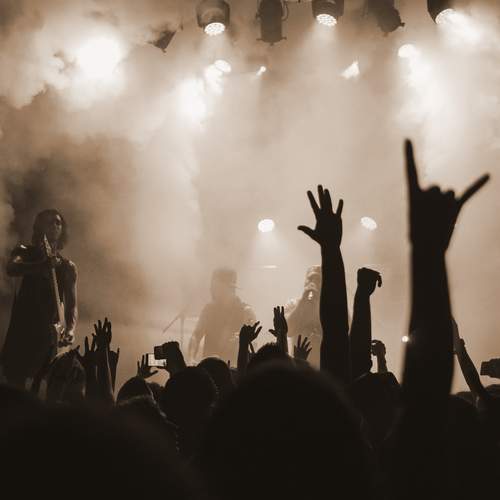 Vaše kapela na vlnách rádia HEY - co pro to udělat?
Máte kapelu a chcete se víc prosadit! Chcete, abychom v našem rádiu hráli Vaší produkci a aby Vás bylo pořádně slyšet? Vaše skladby mohou znít v éteru našeho rádia, ale to se nepodaří jen tak každému! Podrobností
zde>>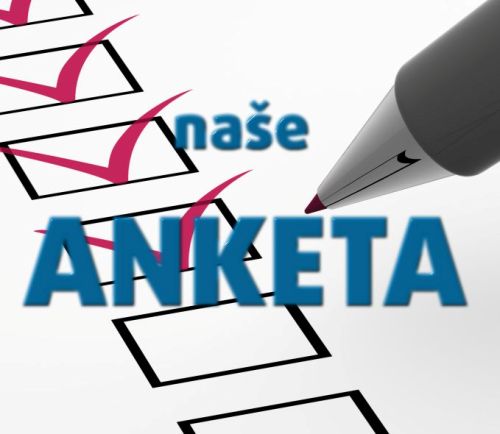 Anketa - Jak se Vám líbí Radio HEY?
Chcete nám pomoci vylepšit RADIO HEY? Po delším čase opět přinášíme naší anketu. Jak se Vám líbí program, moderátoři, hudba? Co byste chtěli zlepšit, atd. Více již v naší anketě! Za Vaše odpovědi Vám předem děkujeme, pomohou nám i pro Vás "vylepšit" Rádio HEY! Anketa je dostupná
zde>>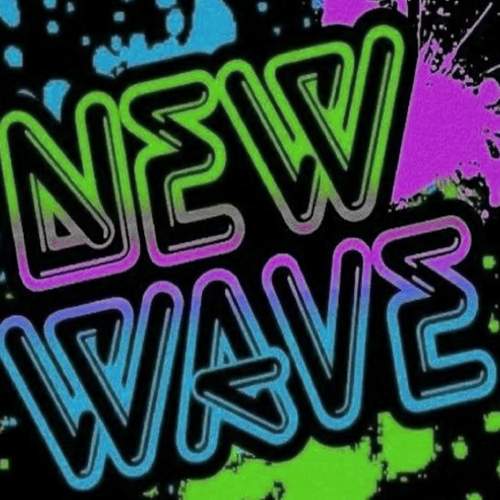 Pořad New Wave nově též v pondělí od 21:00 hodin
Hudební speciál
New Wave
Jakuba Melína, s hudbou zejména z 80. let má další nový vysílací čas. Pořad zařazujeme nově také každé pondělí od 21:00 hodin, a to v jeho premiéře. Ostatní vysílací časy pořadů zůstávají.

HEY Radio Vás vítá, jste tu jako
neznámý posluchač
.
Zaregistrujte se

Na stránkách HEY Radia je právě
18
lidí
Aktuální program | Právě nyní ON AIR: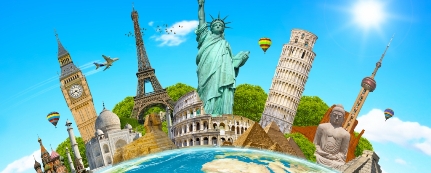 Ve úterý mezi 18:00 až 18:30 hodinou poslouchejte magazín
"Barevný svět"
. Pořad o kultuře, hudbě, cestování a dalších zajímavostech ze světa dalekého východu. O pořadu
více>>

Toto úterý slaví svátek Zora. Blahopřejeme!
Přehled pořadů a programu na úterý:
---
Historie odehraných songů:
18:01   MAGAZÍN (ÚT) - Barevný svět
17:59   HUGO - If You're Ever Lonely
17:56   OMEGA - Remembering
17:53   MICK JAGGER - God Gave Me Everything
17:48   DYMYTRY - Dej Bůh štěstí
17:44   SCORPIONS - Ship of Fools
17:39   NIGHTWISH - While Your Lips Are Still Red
17:36   RED HOT CHILI PEPPERS - By The Way
17:31   TREAT - Progenitors
17:27   LEO MORACCHIOLI - Bad Romance
17:21   MR. BIG - Alive And Kickin'
17:15   PRIMAL FEAR - Unbreakable (Part 2)
17:12   SUPPORT LESBIENS - Cliche
17:08   ASIA - Heat of the Moment
17:03   GOLDEN EARRING - Radar Love
17:00   STEYSKY - Připadáš mi cizí
16:59   NAZARETH - May The Sunshine
16:56   MICHAL PROKOP - Blues pro postovni dorucovatel
16:53   GARY GLITTER - Do You Wanna Touch Me (Oh Yeah
16:48   QUEEN - Somebody to Love
16:44   WHITESNAKE - Lay Down Stay Down
16:41   TRAUTENBERG - Hajnej
16:32   RINGO STARR - If It's Love That You Want
16:29   RAINBOW - Since You Been Gone
16:24   RUSH - The Spirit of Radio
16:19   10CC - I'm Not In Love
16:15   ROD STEWART - I Can't Deny It
16:11   WHITESNAKE - You're Gonna Break My Heart Ag
16:07   REBEL - Within Demons
16:03   BLINK-182 - Always
15:56   ZZ TOP - I Don't Wanna Lose, Lose, You
15:52   BADYS - Pojďte s náma
15:48   LENNY KRAVITZ - I Belong to You
15:45   CHEAP TRICK - If You Want My Love
15:41   THE KINKS - Lola
15:35   SURVIVOR - I Can't Hold Back
15:32   VLADIMÍR MIŠÍK - Špejchar Blues [*]
15:29   ADRIANGALE - Part Of Me
15:22   SEBASTIEN - Jdi dál
15:18   MOTORBAND - Tvy oci lzou
15:15   STEEL PANTHER - It Won't Suck Itself (feat. Ch
15:11   ROMAN RATH - Písek v hodinách
15:09   THE CRANBERRIES - Liar
15:04   EUROPE - Got Your Mind In The Gutter
15:00   WHITIN TEMPTATION - Ice Queen
14:55   MEGADETH - Forget To Remember
14:51   ROCK STRING - Holka z davu
14:47   KATAPULT - Chodníkový Blues
14:42   SLASH FEAT. MYLES KENNEDY AND - World On Fire
14:36   BATTLE BEAST - Eden
14:32   TORRAX - Příběhy
14:30   VILDA ČOK - Na Vaclavskym Vaclavaku (Country)
14:25   LITA FORD - Killing Kind
14:22   PEARL JAM - Wishlist
14:18   DEF LEPPARD - Make Love Like A Man
14:13   VOLBEAT - The Bliss
14:09   KAPRIOLA - Sen
14:05   STONE BROKEN - The Only Thing
14:01   KOLLER DAVID - Mit te sam
13:55   MAKAR ČUDRA - Karty s diablom
13:52   RAM JAM - Black Betty
13:47   OFFSPRING, THE - A Lot Like Me
13:44   KEN HENSLEY - Blood On The Highway
13:41   KEITH RICHARDS - Heartstopper
13:36   TEN - Acquiesce
13:32   VEGA - White Knuckle Ride
13:29   AGAINST ME! - The Western World (Goldentone
13:25   SIXX A.M. - Without You
13:22   NIRVANA - Dumb
13:19   PINK FLOYD - Another Brick In The Wall (Par
13:13   URIAH HEEP - Overload
13:10   PEARL JAM - My Father' S Son
13:06   UFO - Young Blood
13:03   THE ROLLING STONES - Miss You
12:58   HC3 - If You Believe
12:54   SOUPERMAN - Nekřičela
12:50   FRANKIE GOES TO HOLLYWOOD - Relax [Original 7"]
12:46   KABÁT - Western boogie
12:42   WANASTOWI VJECY - Čaroděj
12:37   MEAT LOAF - I'd do anything for you
12:32   SEETHER - Immortality
12:27   SABATON - The Lost Battalion
12:23   BLOODBOUND - Rise of the Dragon Empire
12:16   VEONITY - Gates of Hell
12:10   DERDIAN - Heal My Soul
12:04   KINGOM COME - Twilight Cruiser
12:01   FAITH NO MORE - Ashes To Ashes
11:56   AC/DC - Highway To Hell
11:47   KATAPULT - V Tomhle Nejedu
11:35   GUNS N ROSES - Knockin' On Heaven's Door
11:31   STEYSKY - Pevny kod
11:26   BEYOND THE BLACK - Heart of Hurricane
11:21   MAGNUM - So Let It Rain
11:18   AGAINST ME! - Suffocation
11:13   KAMELOT - Beautiful Apocalypse
11:10   WALDA GANG - Na jednu noc
11:06   HARLEJ - Svarák
11:03   ALEŠ BRICHTA - Díky za každej den
10:58   ICED EARTH - Black Flag
10:55   AMARANTHE - Maximize
10:51   DYNAZTY - Heartless Madness
10:46   WITHIN TEMPTATION - Paradise (ft. Tarja)
10:42   BON JOVI - What About Now
10:38   LITA FORD - Back To The Cave
10:34   KROKUS - Stayed Awake All Night
10:31   ELECTRIC LADY - Politica
10:25   ACCEPT - Time Machine
10:22   AXXIS - Na Na, Hey Hey, Kiss Him Goodb
10:15   METALLICA - Nothing Else Matters
10:11   MANOWAR - Shell Shock
10:06   AVENGED SEVENFOLD - Hail To The King
10:00   TRAKTOR - Artefuckt
9:54   UGLY KID JOE - Papa Was A Rolling Stone
9:50   THE ROLLING STONES - Mixed Emotions
9:47   AC/DC - Shot Down In Flames
9:42   JUDAS PRIEST - Turbo Lover (2008)
9:38   PHIL RUDD - When I Get My Hands On You
9:34   ROXOR - Ke hvězdám
9:30   HARDMOK - Holky motodivoký
9:26   MAJESTICA - Night Call Girl
9:21   UNISONIC - Your Time has Come
9:18   VOLBEAT - Battleship Chains
9:14   ONE NIGHT ONLY - Say You Don't Want It
9:10   SLADE - Myzsterious Mizster Jones
9:06   MEAT LOAF - Modern Girl
9:04   NAZARETH - Day At The Beach
9:00   IGGY POP - Cry for Love
8:54   NIGHTWISH - Edema Ruh
8:51   ELVENKING - The Divided Heart
8:43   OZZY OSBOURNE - Shot In The Dark
8:39   KABÁT - Valkyra
8:34   METALLICA - Whiskey In The Jar
8:27   LINKIN PARK - Battle Symphony
8:23   HAREM SCAREM - United
8:20   WOHNOUT - Hloupá písnička
8:14   GOLDFINGER - 99 Red Balloons
8:09   PLACE VENDOME - Thunder In the Distance
8:06   LITA FORD - Back To The Cave
8:00   SCORPIONS - House Of Cards
7:56   FIREHOUSE - Two Sides
7:52   3 DOORS DOWN - It's Not My Time [remaster]
7:48   AC/DC - Girls Got Rhythm
7:45   JUDAS PRIEST - Breaking the Law
7:41   AIRBOURNE - Armed And Dangerous
7:38   BLONDIE - Call Me
7:33   PRETTY MAIDS - Mother of All Lies
7:28   MIDNIGHT OIL - Beds Are Burning
7:24   HARLEJ - Proc Pocit Mám
7:19   LORDI - Zombimbo
7:14   AXXIS - Kingdom of the Night
7:10   EDGUY - Spooks in the Attic
7:05   WITHIN TEMPTATION - Shot in the dark
6:59   MANIC STREET PREACHERS - Motorcycle Emptiness
6:55   HELLOWEEN - Future World
6:52   BATTLE BEAST - Straight To The Heart
6:46   PRIMAL FEAR - Born Again
6:41   BILLY IDOL - Rebel Yell
6:37   SOUL ASYLUM - If I Told You
6:30   SABATON - Uprising
6:27   SEETHER - Breakdown
6:23   DYNAZTY - Presence of Mind
6:18   TINA TURNER - We Dont Need Another Hero (Thu
6:15   SLASH FEAT. MYLES KENNEDY AND - Avalon
6:11   FOO FIGHTERS - In the Clear
6:06   KINGS OF LEON - Use Somebody
5:59   QUEEN - We Will Rock You
5:56   THE POLICE - Roxanne
5:02   STANDA ČENĚK - Playlist - hudební tipy naHey!
4:57   ROXETTE - You Don't Understand Me
4:51   MAGNUM - Shadow Town
4:47   ZZ TOP - I Don't Wanna Lose, Lose, You
4:36   AVANTASIA - The Scarecrow
4:32   JOURNEY - Only the Young
4:29   PEARL JAM - Wishlist
4:27   BLUR - Song 2
4:23   HELLOWEEN - I Want Out
4:18   EURYTHMICS - Sweet Dreams (Are Made of This
4:14   DAUGHTRY - Home
4:09   HAMMERFALL - Never forgive, never Forget
4:04   BURMA JONES - Samba v kapkach deste
4:00   TRACY CHAPMAN - Bang, Bang, Bang
3:54   EUROPE - Prisoners in Paradise
3:51   SLASH FEAT. MYLES KENNEDY AND - Avalon
3:49   LED ZEPPELIN - Communication Breakdown
3:46   SOUL ASYLUM - Somebody To Shove
3:43   TINA TURNER - Nutbush City Limits
3:39   YELLOWCARD - Be The Young
3:32   MOTÖRHEAD - Sympathy For The Devil
3:28   MICHAEL JACKSON - Dirty Diana
3:25   JIMMY PAGE - Liquid Mercury
3:21   HUEY LEWIS & THE NEWS - The Power Of Love
3:19   THE DOORS - People Are Strange
3:15   OASIS - Live Forever
3:12   KISS - I Love It Loud
3:09   THE ROLLING STONES - Ruby Tuesday
3:03   MANOWAR - El Gringo
3:02   GARY LEWIS AND THE PLAYBOYS - This Diamond Ring
2:57   DISTURBED - The Sound Of Silence
2:52   METALLICA - Enter Sandman
2:48   FIREHOUSE - All She Wrote
2:45   BLUES TRAVELER - Can't See Why
2:43   JAKSI TAKSI - Zachovejte paniku
2:39   HAREM SCAREM - Things I Know
2:34   ONE DESIRE - Down And Dirty
2:31   LEO MORACCHIOLI - Rock Me Amadeus
2:27   PRETTY MAIDS - Clay
2:23   BLACK SABBATH - It's Alright
2:20   LOVERBOY - Working For The Weekend
2:16   THE CALLING - Our Lives
2:11   PHIL COLLINS - A Groovy Kind of Love
2:04   JUDAS PRIEST - Never Forget
2:00   JOE COCKER - Tonight
1:59   GARY MOORE - Still Got The Blues (single ve
1:55   KEITH RICHARDS - Trouble
1:50   QUEEN - One Year Of Love
1:47   OMAR & THE HOWLERS - Too Many People Talkin'
1:44   KULA SHAKER - Hush
1:41   ROBBIE WILLIAMS - The Road to Mandalay
1:38   TOM PETTY & THE HEARTBREAKERS - I Won't Back Down
1:34   KILING JOKE - Eighties
1:30   AC/DC - Beating Around The Bush
1:24   GARY MOORE AND OZZY OSBOURNE - Led Clones
1:21   PRIMAL SCREAM - Rocks
1:16   CODA - Fair Play
1:13   EDGUY - Holy Water
1:09   KANSAS - Dust in the Wind
1:06   RED HOT CHILI PEPPERS - Higher Ground
1:03   DIVOKEJ BILL - Tsunami
0:57   MAGNUM - So Let It Rain
0:55   THE CLASH - I Fought The Law
0:49   KEB MO - It Hurts Me Too
0:45   KINGS OF LEON - Use Somebody
0:38   OZZY OSBOURNE - No More Tears
0:34   ZZ TOP - Doubleback
0:31   TRI SESTRY - Holka ze starejch casu
0:26   DEEP PURPLE - Picture Of Innocence
0:22   PINK - Please Don't Leave Me
0:18   SUNSTORM - Emotional Fire
0:15   SCORPIONS - Rock My Car
0:11   AC/DC - Highway To Hell
0:07   KEN HENSLEY - Give Me A Reason
0:02   GOTTHARD - Let It Be

------------------------ včera ------------------------
25.1.  23:59   PAUL REVERE & THE RAIDERS - Indian Reservation
25.1.  23:55   RED DAWN - I'll Be There
25.1.  23:49   VOLBEAT - Mary Jane Kelly
25.1.  23:47   THE ALLMAN BROTHERS BAND - Don't want you no more
25.1.  23:43   BATTLE BEAST - King for a Day
25.1.  23:39   FIREHOUSE - Sleeping With You
25.1.  23:34   RAINTIMES - Together As Friends
25.1.  23:31   GARY GLITTER - I'm The Leader Of The Gang
25.1.  23:27   BÍLY MYŠKY - Michal Braxatoris
25.1.  23:22   SAGA - Wind Him Up
25.1.  23:18   AC/DC - T.N.T.
25.1.  23:15   ACE FREHLEY - Magic Carpet Ride
25.1.  23:11   SOUL ASYLUM - Runaway Train
25.1.  23:07   BLACK INGVARS - Gimme Gimme Gimme
25.1.  23:03   QUEEN - The Show Must Go On
25.1.  22:58   EUROPE - Little Bit of Lovin'
25.1.  22:54   THE RASMUS FEAT. ANETTE OLZON - October And April
25.1.  22:50   RAINTIMES - Don't Ever Give Up
25.1.  22:47   MANIC STREET PREACHERS - Theme From M.A.S.H.
25.1.  22:43   MOONSPELL - The Last Of Us
25.1.  22:39   WITHIN TEMPTATION - Shot in the dark
25.1.  22:35   RAMMSTEIN - Reise, Reise
25.1.  22:30   MAGNUM - Peaches and Cream
25.1.  22:26   LIMP BIZKIT - Behind Blue Eyes
25.1.  22:22   AEROSMITH - The Other Side
25.1.  22:16   PEARL JAM - Sirens
25.1.  22:13   LORDI - Supermonstars (The Anthem Of The Phantoms)
25.1.  22:09   XANDRIA - Nightfall
25.1.  22:03   VEONITY - Guiding Light
25.1.  22:00   SWEDISH HITS GOES METAL - Money, Money, Money
25.1.  21:59   ZZ TOP - Planet of Women
25.1.  21:55   PARAMORE - When It Rains
25.1.  21:01   JAKUB MELÍN - New Wave
25.1.  20:02   PETR ZLÁMAL - Rockové démanty 2.
25.1.  19:02   PETR ZLÁMAL - Rockové démanty 1.
25.1.  18:59   ALICE COOPER - Something To Remember Me By
25.1.  18:55   HAMMERFALL - (We make) Sweden Rock
25.1.  18:52   DANIEL LANDA - 1938
25.1.  18:47   LORDI - Zombimbo
25.1.  18:43   NEIL YOUNG - Rockin in the World
25.1.  18:38   TOM PETTY & THE HEARTBREAKERS - Don't Come Around Here No More
25.1.  18:33   AEROSMITH - Cryin'
25.1.  18:03   MAGAZÍN (PO) - Barevný svět
25.1.  17:59   KABÁT - Projdu Zdí
25.1.  17:56   AIVN´S NAKED TRIO - Karmath
25.1.  17:52   NAZARETH - Ruby Tuesday* [extended single
25.1.  17:47   UFO - Back Into My Life
25.1.  17:44   AC/DC - Who Made Who
25.1.  17:38   TRAKTOR - Artefuckt
25.1.  17:34   COVERED CALL - Lorraine
25.1.  17:30   WHITESNAKE - The Deeper The Love
25.1.  17:27   CLOU - Now I Need a Lie
25.1.  17:23   VIKTOR DYK AND WAW - Dny a týdny
25.1.  17:18   GIANT - New Surrender
25.1.  17:15   FAITH NO MORE - Ashes To Ashes
25.1.  17:11   DREAM THEATER - The Gift of Music
25.1.  17:08   KABÁT - V pekle sudy válej
25.1.  17:03   PINK CREAM 69 - Walls Come Down
25.1.  17:00   VAN HALEN - Panama
25.1.  16:59   XIII. STOLETÍ - Karneval
25.1.  16:56   TŘI SESTRY - Podzim
25.1.  16:51   TANITA TIKARAM - Twist in my sobriety
25.1.  16:47   TESLA - What a Shame
25.1.  16:43   FOO FIGHTERS - Skin and Bones
25.1.  16:32   VANAHEIM - Křížem proti meči
25.1.  16:29   TRILOBIT ROCK - Vyznání
25.1.  16:25   PRECEDENS - Anděl
25.1.  16:22   AMY MACDONALD - Poison Prince
25.1.  16:18   FLEETWOOD MAC - Dreams
25.1.  16:13   BADYS - Zeleny Peklo
25.1.  16:09   EVANESCENCE - Bring Me To Life
25.1.  16:07   RUSSELL BRAND & CATHERINE ZETA - We Built This City/We're Not G
25.1.  16:03   TŘI SESTRY - Dederon
25.1.  15:57   NIGHTWISH - The Phantom Of The Opera
25.1.  15:53   TORRAX - Příběhy
25.1.  15:50   FIVE FINGER DEATH PUNCH - A Little Bit Off
25.1.  15:47   REBEL - Within Demons
25.1.  15:43   SUPPORT LESBIENS - Cliche
25.1.  15:40   JIRÍ SCHELINGER - Nám Se Líbí
25.1.  15:33   EVA S. - Bouří tmou
25.1.  15:30   YARRA - Nevěra
25.1.  15:27   ROMAN RATH - Písek v hodinách
25.1.  15:23   KOLLER DAVID - Hvezda
25.1.  15:20   URIAH HEEP - Easy Livin'
25.1.  15:16   SOUL ASYLUM - Runaway Train
25.1.  15:12   CAS HALEY - Dread Head Dream
25.1.  15:08   KAPRIOLA - Sen
25.1.  15:03   ULTRAVOX - Dancing With Tears In My Eyes
25.1.  15:00   SLASH - Apocalyptic Love
25.1.  14:56   JOHN PARR - St. Elmo's Fire (Man in Motion
25.1.  14:52   ROCK STRING - Anděl
25.1.  14:49   CLOU - Now I Need a Lie
25.1.  14:45   ECLIPSIS - Drogový král
25.1.  14:41   RAINBOW - Since You Been Gone
25.1.  14:37   PRETTY MAIDS - Little Drops Of Heaven
25.1.  14:32   NAZARETH - Ruby Tuesday* [extended single
25.1.  14:28   SEBASTIEN - Nechtěná
25.1.  14:24   GOTHARD - Got To Be Love
25.1.  14:21   MAKAR ČUDRA - Karty s diablom
25.1.  14:16   THE POLICE - Message in a Bottle
25.1.  14:11   MIDGE URE - If I Was
25.1.  14:08   MANIC STREET PREACHERS - Always/Never
25.1.  14:04   LAZY SEALS - Oh Boy
25.1.  14:00   STEYSKY - Když tě to bere
25.1.  13:57   SABATON - The Carolean's Prayer
25.1.  13:53   HOUSE OF LORDS - Love Don't Lie (1988)
25.1.  13:47   CRYSTALLION - The Sleeping Giant
25.1.  13:42   KATAPULT - Chodníkový Blues
25.1.  13:38   TESLA - What a Shame
25.1.  13:34   SCORPIONS - Rock My Car
25.1.  13:30   BATTLE BEAST - King For A Day
25.1.  13:26   DEF LEPPARD - Make Love Like A Man
25.1.  13:22   AIVN´S NAKED TRIO - Somniac
25.1.  13:16   THE ROLLING STONES - Sympathy for the Devil
25.1.  13:13   JUDAS PRIEST - Diamond And Rust
25.1.  13:09   OASIS - Live Forever
25.1.  13:05   BOSTON - More Than a Feeling
25.1.  13:02   LADY KATE - To The Edge
25.1.  12:58   ATOMIC - Dovolená v Cancúnu
25.1.  12:54   SOUPERMAN - Nekřičela
25.1.  12:43   CODA - Tady to máš
25.1.  12:39   ALBAND - Zbude ze mě půl
25.1.  12:35   VAN HALEN - Jump
25.1.  12:31   SYMPHONITY - Flying
25.1.  12:25   MAJESTICA - Night Call Girl
25.1.  12:21   HAMMERFALL - I Want Out (Helloween Cover)
25.1.  12:17   AMARANTHE - Maximize
25.1.  12:13   ŠAFRÁNEK & FOLKMAN - Motorkářská
25.1.  12:09   HARLEJ - Tráva
25.1.  12:05   VOLBEAT - Lola Montez
25.1.  12:01   COVERED CALL - Lorraine
25.1.  11:57   GUANO APES - Sunday Lover
25.1.  11:54   DIVOKEJ BILL - Síť
25.1.  11:51   RYBIČKY 48 - Karolína
25.1.  11:49   ZAKÁZANÝ OVOCE - Genocida 2007
25.1.  11:46   BLINK-182 - First Date
25.1.  11:41   ZERO - Lokomotiva
25.1.  11:37   WOTAZNIK - Nenajdou
25.1.  11:34   ADOVANY - Complicated
25.1.  11:28   GREEN DAY - Still Breathing
25.1.  11:25   DEAF HAVANA - Boston Square
25.1.  11:22   FREEDOM CALL - Power & Glory
25.1.  11:16   RAMMSTEIN - Deutschland
25.1.  11:13   GUANO APES - Break The Line
25.1.  11:10   PAPA ROACH - Feel Like Home
25.1.  11:07   KABÁT - Pirates
25.1.  11:04   AC/DC - Shot In The Dark
25.1.  11:01   SYSTEM OF A DOWN - Toxicity
25.1.  10:56   POWERWOLF - Out In The Fields
25.1.  10:53   LORDI - Devil Is A Loser
25.1.  10:49   KAMELOT - End of Innocence
25.1.  10:45   HAMMERFALL - (We make) Sweden Rock
25.1.  10:42   WO.CO.DE - Kolem nás
25.1.  10:38   ANARCHIA - Bludný kruh
25.1.  10:32   DEEP PURPLE - Smoke on the Water
25.1.  10:26   BLACK SABBATH - Iron Man (2009 Remastered)
25.1.  10:22   KISS - Reason To Live (1987)
25.1.  10:18   ZZ TOP - Gimme All Your Lovin'
25.1.  10:15   ROBERT PALMER - Bad Case Of Loving You (Doctor
25.1.  10:12   JOAN JETT - Dirty Deeds Done Dirt Cheap
25.1.  10:07   ANGTORIA - Confide In Me
25.1.  10:03   GAMMA RAY - Follow Me
25.1.  9:55   FOO FIGHTERS - Something From Nothing
25.1.  9:51   FOREIGNER - Urgent
25.1.  9:46   SEETHER - Immortality
25.1.  9:43   SABATON - Resist And Bite
25.1.  9:32   AC/DC - What Do You Do For Money Honey
25.1.  9:27   GUNS N ROSES - Ain't It Fun
25.1.  9:24   NICKELBACK - Animals
25.1.  9:20   RAMMSTEIN - Mein Teil
25.1.  9:16   NIRVANA - Come as You Are
25.1.  9:12   RED HOT CHILI PEPPERS - Soul To Squeeze
25.1.  9:08   ANGELHEART - Substitute
25.1.  9:04   30 SECONDS TO MARS - From Yesterday
25.1.  9:01   STEYSKY - Máš dost
25.1.  8:55   BON JOVI - Runaway
25.1.  8:51   4 NON BLONDES - Whats up
25.1.  8:46   AXEL RUDI PELL - Hallelujah
25.1.  8:43   VOLBEAT - Thanks
25.1.  8:39   VAN HALEN - Can't Stop Lovin' You
25.1.  8:34   WITHIN TEMPTATION - Let Us Burn
25.1.  8:29   AGAINST ME! - Suffocation
25.1.  8:25   TRIO - Da, Da, Da
25.1.  8:22   AVANTASIA - Heart
25.1.  8:17   METALLICA - When a Blind Man Cries
25.1.  8:13   LED ZEPPELIN - Ramble On
25.1.  8:10   SLASH FEAT. MYLES KENNEDY AND - Avalon
25.1.  8:04   JOE LYNN TURNER - Blood Red Sky
25.1.  8:00   TRILOBIT ROCK - Tahle zem
25.1.  7:55   DEEP PURPLE - Solitaire
25.1.  7:51   MINNIVA - The Final Countdown
25.1.  7:48   MASTERPLAN - Heroes
25.1.  7:43   CRYSTAL VIPER - Sydonia Bork
25.1.  7:37   SONATA ARCTICA - Tallulah
25.1.  7:34   ADELITAS WAY - Good Die Young
25.1.  7:30   MESYO - You Shook Me All Night Long
25.1.  7:26   FOO FIGHTERS - In the Clear
25.1.  7:22   HEART - Fallen from Grace
25.1.  7:17   RAMMSTEIN - Dalai Lama
25.1.  7:14   PEARL JAM - My Father' S Son
25.1.  7:10   JOE COCKER - Don't Let Me Be Misunderstood
25.1.  7:06   SLASH - No More Heroes
25.1.  7:02   THE CLASH - London Calling
25.1.  6:58   BRUCE SPRINGSTEEN - My Hometown
25.1.  6:55   RUSSELL BRAND & CATHERINE ZETA - We Built This City/We're Not G
25.1.  6:51   WITHIN TEMPTATION - Sinead
25.1.  6:46   PHIL COLLINS - Easy Lover
25.1.  6:43   MR. BIG - Next time around [Studio versi
25.1.  6:37   NIGHTWISH - I Want My Tears Back
25.1.  6:33   XIII. STOLETÍ - Černá věž
25.1.  6:28   BRIAN JOHNSON - Can You Do It
25.1.  6:25   THE MATERIAL - Life Vest
25.1.  6:21   PINK FLOYD - Run Like Hell
25.1.  6:16   METALLICA - Hero Of The Day
25.1.  6:13   3 DOORS DOWN - It's Not My Time [remaster]
25.1.  6:09   MASTERPLAN - Back For My Life
25.1.  6:04   SONATA ARCTICA - The Wind Beneath My Wings
25.1.  6:01   BLACK STAR RIDERS - Someday Salvation
25.1.  5:57   THE OFFSPRING - Original Prankster
25.1.  5:54   R E M - Shiny Happy People
25.1.  5:00   JAKUB MELÍN - New Wave
25.1.  4:58   UNISONIC - Your Time has Come
25.1.  4:54   RUNNING WILD - Piece of the Action
25.1.  4:51   GARY GLITTER - Rock And Roll Part 2
25.1.  4:49   KEB MO - Am I Wrong
25.1.  4:44   MICHAEL KISKE - Cross The Line (Place Vendome)
25.1.  4:42   ELVIS PRESLEY - Hound Dog
25.1.  4:38   CAIN S OFFERING - More Than Friends
25.1.  4:33   CHRIS REA - Auberge
25.1.  4:29   SANTANA - She's Not There
25.1.  4:25   THE V.U. - Who You Gonna Believe
25.1.  4:22   BOB DYLAN - Knockin' On Heavens Door
25.1.  4:19   THE RASMUS - Livin' in a World Without You
25.1.  4:15   JOE PERRY - I'm Going Crazy
25.1.  4:11   ERIC CLAPTON - Piece Of My Heart
25.1.  4:08   NAZARETH - Can't Shake Those Shakes
25.1.  4:04   MARILLION - Kayleigh
25.1.  4:01   FOREIGNER - Just Wanna Hold
25.1.  3:58   MARKETTS - Out of Limits
25.1.  3:54   EUNICA - Svět
25.1.  3:51   THE SWEET - Ballroom Blitz
25.1.  3:49   ELVIS PRESLEY - Don't Be Cruel
25.1.  3:45   GARY MOORE - Still Got The Blues (single ve
25.1.  3:40   MEAT LOAF - Modern Girl
25.1.  3:34   OZZY OSBOURNE - You Can't Kill Rock And Roll
25.1.  3:31   BO DIDDLEY - I'm A Man
25.1.  3:29   JUDAS PRIEST - Breaking the Law
25.1.  3:25   KANSAS - Carry On Wayward Son
25.1.  3:22   LEVEL 42 - Lessons In Love
25.1.  3:19   CHUCK BERRY - Roll Over Beethoven
25.1.  3:15   FIVE FINGER DEATH PUNCH - Inside Out [Radio Edit] [Bonus
25.1.  3:12   LUCIE - Klobouk ve krovi
25.1.  3:09   BRUCE SPRINGSTEEN - I'll See You In My Dreams
25.1.  3:05   DISTURBED - The Sound Of Silence
25.1.  3:02   ITCHY - Before You Go
25.1.  2:58   JOAN JETT & THE BLACKHEARTS - Do You Wanna Touch Me (Oh Yeah
25.1.  2:55   SIXX AM - High On The Music
25.1.  2:51   HAMR - Zelená
25.1.  2:49   THE VENTURES - Happy together
25.1.  2:44   FOO FIGHTERS - Times Like These
25.1.  2:41   RED - Hold Me Now
25.1.  2:38   MANFRED MANN - Fox on the Run
25.1.  2:34   NENA - 99 Luftballons
25.1.  2:30   GOLDFINGER - 99 Red Balloons
25.1.  2:28   THE DAVE CLARK FIVE - Reelin' And Rockin'
25.1.  2:25   BRUCE SPRINGSTEEN - Streets of Philadelphia
25.1.  2:22   J. FRANK WILSON & CAVALIERS - Last Kiss
25.1.  2:20   AGAINST ME! - Soul Surrender (Goldentone Stu
25.1.  2:18   BOOKER T. & THE MG S - Green Onions
25.1.  2:09   GUNS N ROSES - November Rain
25.1.  2:05   CARLY SIMON - You re So Wain
25.1.  2:00   MIDGE URE - If I Was
25.1.  1:55   KROKUS - Stayed Awake All Night
25.1.  1:01   STANDA ČENĚK - Playlist - hudební tipy naHey!
25.1.  0:57   ZRNÍ - Igor Pelech
25.1.  0:47   IRON MAIDEN - When The Wild Wind Blows
25.1.  0:41   SOEN - Penance
25.1.  0:38   ZOMBIES - She's Not There
25.1.  0:36   STEEL PANTHER - It Won't Suck Itself (feat. Ch
25.1.  0:31   CAIN S OFFERING - Gather the Faithful
25.1.  0:28   THE BEATLES - A Hard Day's Night
25.1.  0:24   OZZY OSBOURNE - Old L.A. Tonight
25.1.  0:21   DEL SHANNON - RUNAWAY - Del Shannon - Runaway
25.1.  0:19   LOVIN SPOONFUL - Summer In The City
25.1.  0:16   RAINBOW - Since You Been Gone
25.1.  0:13   WHITESNAKE - Slide It In
25.1.  0:09   MIKE & THE MECHANICS - Over My Shoulder
25.1.  0:04   KAMELOT - Fallen Star
25.1.  0:00   BILLY IDOL - Eyes Without A Face

------------------------ 24. ledna ------------------------
24.1.  23:01   POŘAD Z DOMÁCÍ ROCKOVÉ SCÉNY - Rock Music
24.1.  22:57   BLACK STONE CHERRY - Long Ride
24.1.  22:53   THE KILLERS - Runaways
24.1.  22:48   ROXY MUSIC - Oh Yeah
24.1.  22:45   PVRIS - Smoke
24.1.  22:41   WHITESNAKE - Can't Go On
24.1.  22:38   VALENCIA - Friday Night
24.1.  22:33   SCORPIONS - Lust Or Love
24.1.  22:29   AEROSMITH - I Don't Want To Miss A Thing
24.1.  22:22   GUNS N ROSES - Paradise City
24.1.  22:18   WOHNOUT - O gramofon
24.1.  22:14   CILVER - Frozen
24.1.  22:11   RAINBOW - Since You Been Gone
24.1.  22:07   ZZ TOP - Rhythmeen
24.1.  22:03   THE KILLERS - When You Were Young
24.1.  22:00   BON JOVI - It's My Life
24.1.  21:59   JOHN LENNON - Jealous Guy
24.1.  21:52   METALLICA - Fade To Black
24.1.  21:49   SKWOR - Sila starejch vin
24.1.  21:41   VAN HALEN - Runnin' With The Devil
24.1.  21:37   HARLEJ - Promena
24.1.  21:27   PATTI SMITH - Horses
24.1.  21:21   HAMMERFALL - Hector´s Hymn
24.1.  21:17   PINK FLOYD - Wish You Were Here
24.1.  21:11   DYMYTRY - Zit svuj sen
24.1.  21:03   EUROPE - Little Bit of Lovin'
24.1.  20:52   PRIMAL FEAR - Unbreakable
24.1.  20:49   VISACI ZAMEK - 50
24.1.  20:44   DAVID BOWIE - Rebel Rebel
24.1.  20:29   XIII. STOLETI - Elizabeth
24.1.  20:21   VISACÍ ZÁMEK - Známka punku
24.1.  20:11   HAMMERFALL - Hector´s Hymn
24.1.  20:06   VITKOVO KVARTETO - Prazskej demon
24.1.  20:01   HELLOWEEN - I Want Out
24.1.  19:58   RAMONES - Teenage Lobotomy
24.1.  19:47   THE ALLMAN BROTHERS BAND - Don't want you no more
24.1.  19:44   THE OFFSPRING - Pretty Fly (For a White Guy)
24.1.  19:41   CLASH - I Fought the Law
24.1.  19:35   JOE BONAMASSA & BETH HART - I´ll Take Care of You
24.1.  19:24   DREAM THEATER - The Gift of Music
24.1.  19:15   ELVIS PRESLEY - Jailhouse Rock
24.1.  19:10   SAXON - Forever Free
24.1.  19:08   NEIL DAIMOND - Im´A Believer
24.1.  18:57   OPUS - Life Is Life
24.1.  18:53   BLANC FACES - It's a Little Too Late
24.1.  18:48   AEROSMITH - Permanent Vacation
24.1.  18:46   ME FIRST AND THE GIMME GIMMES - I Will Survive
24.1.  18:42   QUEEN - These Are The Days Of Our Live
24.1.  18:39   VAN HALEN - (Oh) Pretty Woman
24.1.  18:34   PETER GABRIEL - Sledgehammer
24.1.  18:30   EVA S. - Bouří tmou
24.1.  18:01   MAGAZÍN (NE) - Barevný svět
24.1.  17:57   LUCIE - Dotknu se ohně
24.1.  17:51   RIVERDOGS - The Revolution Starts Tonight
24.1.  17:46   PEARL JAM - Sirens
24.1.  17:41   URIAH HEEP - Tears Of The World
24.1.  17:37   SURVIVOR - I Can't Hold Back
24.1.  17:34   ELO - Hold on Tight
24.1.  17:31   LINKIN PARK - In My Remains
24.1.  17:24   AEROSMITH - Livin' On The Edge
24.1.  17:18   MOTORHEAD - I Don´t Believe A Word
24.1.  17:15   JUDAS PRIEST - Diamond And Rust
24.1.  17:10   SABATON - Art of War
24.1.  17:06   NAZARETH - Ruby Tuesday* [extended single
24.1.  16:59   METALLICA - Enter Sandman
24.1.  16:50   MICHAEL KISKE - AMANDA SOMERVI - Don't Walk Away
24.1.  16:47   ALICE COOPER - DON T GIVE UP (2 - Alice Cooper - Don't Give Up (2020)
24.1.  16:44   THE ROLLING STONES - The Harlem Shuffle
24.1.  16:40   ZZ TOP - Give It Up
24.1.  16:37   PRECEDENS - Anděl
24.1.  16:27   U.D.O. - Cry Soldier Cry
24.1.  16:21   LORDI - Bringing Back The Balls To Rock
24.1.  16:15   FOO FIGHTERS - Outside (Los Angeles, CA) (fea
24.1.  16:13   INÉ KAFE - Poraď si sám
24.1.  16:08   SLADE - Time To Rock
24.1.  16:04   JIMI HENDRIX - Hey Joe
24.1.  16:02   YARRA - Nevěra
24.1.  15:55   KEN HENSLEY - We're On Our Way
24.1.  15:53   TRI SESTRY - Sovy V Mazutu
24.1.  15:47   ROD STEWART - Da Ya Think I'm Sexy?
24.1.  15:44   SLADE - Far Far Away
24.1.  15:40   THE TREATMENT - Don't Look Down
24.1.  15:37   RINGO STARR - If It's Love That You Want
24.1.  15:32   NIGHTWISH - Harvest
24.1.  15:28   BON JOVI - Livin' On a Prayer
24.1.  15:24   BRYAN ADAMS - Heaven
24.1.  15:21   AMY MACDONALD - Poison Prince
24.1.  15:18   MALÁ - dáma
24.1.  15:11   CHRIS REA - On The Beach
24.1.  15:07   LACUNA COIL - Swamped
24.1.  15:03   THE POLICE - Message in a Bottle
24.1.  14:59   POWERWOLF - Drink Your Blood
24.1.  14:55   GREEN DAY - Boulevard of Broken Dreams
24.1.  14:51   NELSON - Love And Affection
24.1.  14:47   ROD STEWART - I Can't Deny It
24.1.  14:44   AEROSMITH - Jaded
24.1.  14:40   THE ROLLING STONES - Brown Sugar
24.1.  14:35   IRON MAIDEN - Out Of The Shadows
24.1.  14:32   THE CRANBERRIES - Liar
24.1.  14:28   GOLDEN EARRING - Twilight Zone
24.1.  14:25   SLADE - That's What Friends are For
24.1.  14:21   GRAND ILLUSION - All Out Of Love
24.1.  14:17   COCK ROBIN - The Promide You Make
24.1.  14:12   TRAKTOR - Vstante, pane Lincolne
24.1.  14:05   BRYAN ADAMS - (Everything I Do) I Do It For
24.1.  14:00   MANIC STREET PREACHERS - If You Tolerate This Your Chil
24.1.  13:57   AEROSMITH - Luv XXX
24.1.  13:53   WITHIN TEMPTATION - Roses
24.1.  13:48   THE CRANBERRIES - Zombie
24.1.  13:44   NAZARETH - Woke Up This Morning
24.1.  13:39   TINA TURNER - Cose Della Vita
24.1.  13:35   BLACK SABBATH - Changes
24.1.  13:31   DAN BARTA - We All
24.1.  13:26   UNISONIC - Exceptional
24.1.  13:21   UGLY KID JOE - Neighbor
24.1.  13:16   LED ZEPPELIN - That's The Way
24.1.  13:13   JOHN LENNON - Imagine
24.1.  13:09   VOLBEAT - Cape Of Our Hero
24.1.  13:05   FM - All Or Nothing
24.1.  13:00   SCORPIONS - Wind Of Change
24.1.  12:59   SYMPHONITY - Flying
24.1.  12:00   TOMÁŠ RADA - Hudební výročí
24.1.  11:58   BRIAN JOHNSON & GEORDIE - The House of Rising Sun
24.1.  11:54   FOO FIGHTERS - Long Road to Ruin
24.1.  11:50   DANIEL LANDA - Andílek
24.1.  11:45   KISS - I Was Made For Lovin' You
24.1.  11:42   AC/DC - Highway To Hell
24.1.  11:36   GUNS N ROSES - Sweet Child O' Mine
24.1.  11:32   TRAKTOR - Láskožrouti
24.1.  11:26   RED HOT CHILI PEPPERS - Californication
24.1.  11:21   T.REX - Hot Love
24.1.  11:17   BILLY IDOL - Speed
24.1.  11:14   TRAUTENBERK - Himlhergotdonrvetr
24.1.  11:09   T.N.S. - Divnej kočí
24.1.  11:04   HAMMERFALL - Dominion
24.1.  11:01   IRON MAIDEN - Rainmaker
24.1.  10:55   WOHNOUT - Svaz Českých Bohémů
24.1.  10:50   QUEEN - You Don't Fool Me
24.1.  10:45   U2 - With Or Without You
24.1.  10:42   KABÁT - Malá dáma
24.1.  10:37   MAGNUM - Peaches and Cream
24.1.  10:34   GREEN DAY - The Saints are coming - Green
24.1.  10:27   SAVAGE GARDEN - To The Moon And Back
24.1.  10:23   SUPERTRAMP - The Logical Song
24.1.  10:18   LUCIE - Dotknu se ohně
24.1.  10:14   KISS - Rock And Roll All Nite
24.1.  10:11   EDGUY - Superheroes
24.1.  10:07   OZZY OSBOURNE - My Little Man
24.1.  10:00   THE ROLLING STONES - Sympathy for the Devil
24.1.  9:55   GENESIS - Land Of Confusion
24.1.  9:50   WANASTOWI VJECY - Sbírka zvadlejch růží
24.1.  9:44   ELTON JOHN - Sad Songs (Say So Much)
24.1.  9:40   BON JOVI - Livin' On a Prayer
24.1.  9:37   DYMYTRY - Strážná věž
24.1.  9:30   DYNAZTY - The Dark Delight
24.1.  9:26   FOO FIGHTERS - Everlong
24.1.  9:22   TINA TURNER - Cose Della Vita
24.1.  9:18   THE POLICE - De Do Do Do, De Da Da Da
24.1.  9:10   BOB DYLAN - Things Have Changed
24.1.  9:06   BON JOVI - That's What The Water Made Me
24.1.  9:03   THE BEACH BOYS - Fun,fun,fun (with Status Quo)
24.1.  8:59   STEEL PANTHER - It Won't Suck Itself (feat. Ch
24.1.  8:57   HELLOWEEN - If I Could Fly
24.1.  8:03   STANDA ČENĚK - Playlist - hudební tipy naHey!
24.1.  7:57   AXXIS - Living in a World [Extended Ve
24.1.  7:53   BLACKMORE S NIGHT - Street Of Dreams (feat. Joe Ly
24.1.  7:49   INXS - Disappear
24.1.  7:45   DYNAZTY - Waterfall
24.1.  7:42   NICKELBACK - How You Remind Me
24.1.  7:36   RED HOT CHILI PEPPERS - Californication
24.1.  7:33   RED HOT CHILI PEPPERS - Higher Ground
24.1.  7:29   ICEHOUSE - Street Cafe
24.1.  7:25   SAVAGE GARDEN - To The Moon And Back
24.1.  7:21   SLASH - Apocalyptic Love
24.1.  7:17   HAMR - Nás nedostanou
24.1.  7:10   XIII. STOLETI - Evropa (Illuminate Version)
24.1.  7:05   VOLBEAT - Heaven Nor Hell
24.1.  7:00   YES - Owner Of A Lonely Heart
24.1.  6:56   LEO MORACCHIOLI - Hey Jude
24.1.  6:52   POWERWOLF - Out in the Fields
24.1.  6:48   BATTLE BEAST - Straight To The Heart
24.1.  6:45   CAT STEVENS - Moonshadow
24.1.  6:41   MONKEY BUSINESS - The Ferry Tale
24.1.  6:36   ASELIN DEBISON - Somewhere Over The Rainbow
24.1.  6:31   NIRVANA - Smells Like Teen Spirit
24.1.  6:27   AIRBOURNE - Stand Up For Rock 'n' Roll
24.1.  6:19   XIII. STOLETÍ - Transilvanian Werewolf
24.1.  6:15   GINGERHEAD - I Don't Care
24.1.  6:11   RAMMSTEIN - Mein Teil
24.1.  6:07   GARY MOORE - Wild Frontier
24.1.  6:03   FOREIGNER - Say You Will
24.1.  6:00   YELLOWCARD - Crash the Gates
24.1.  5:56   THE PRETTY RECKLESS - Light Me Up
24.1.  5:51   HUGH LAURIE - Baby, Please Make A Change
24.1.  5:49   BLINK-182 - All the Small Things
24.1.  5:46   THREE DOG NIGHT - Mama Told Me (Not To Come)
24.1.  5:43   SHIRLEY ELLIS - The Name Game
24.1.  5:39   EUROPE - Let the Good Times Rock
24.1.  5:35   ALICE COOPER - Hell Is Living Without You
24.1.  5:32   EXTREME - Wind Me Up
24.1.  5:29   FOREIGNER - Cold As Ice
24.1.  5:27   THE BEATLES - Can't Buy Me Love
24.1.  5:22   THE POLICE - Every Breath You Take
24.1.  5:19   STONE BROKEN - The Only Thing
24.1.  5:15   ONE NIGHT ONLY - Say You Don't Want It
24.1.  5:11   THE GIPSY KINGS - Volare
24.1.  5:06   MAGNUM - Show Me Your Hands
24.1.  5:01   DAVE MATTHEWS BAND - So Right
24.1.  4:57   JOAN JETT & THE BLACKHEARTS - I Hate Myself For Loving You
24.1.  4:54   JAN AND DEAN - I found a girl
24.1.  4:48   LED ZEPPELIN - All My Love
24.1.  4:46   THE MAMAS AND THE PAPAS - California Dreaming
24.1.  4:43   DIVOKY SRDCE - V Moci Noci
24.1.  4:40   THE VENTURES - Mod East
24.1.  4:34   WHITESNAKE - Slow An' Easy
24.1.  4:31   ROONEY - When Did your Heart Go Missing
24.1.  4:28   PAPA ROACH - Sometimes
24.1.  4:25   ANGELS - My Boyfriend's Back
24.1.  4:19   GAMMA RAY - Empress
24.1.  4:17   DUANE EDDY - Deep In The Heart Of Texas
24.1.  4:14   STING - Love Is The Seventh Wave
24.1.  4:11   ELVIS PRESLEY - Down in the alley
24.1.  4:08   JIMMY EAT WORLD - Work (2005)
24.1.  4:05   MENSFIELD - Za kostelem
24.1.  4:00   ULTRAVOX - Dancing With Tears In My Eyes
24.1.  3:58   MÖTLEY CRÜE - Don't Go Away Mad (Just Go Awa
24.1.  3:54   HOOTERS - 500 Miles
24.1.  3:50   JANIS JOPLIN - Move Over
24.1.  3:46   PROCOL HARUM - A Whiter Shade Of Pale
24.1.  3:42   JOHN LEE HOOKER - Boom Boom
24.1.  3:37   HAMMERFALL - Dominion
24.1.  3:34   SCORPIONS - The Scratch
24.1.  3:32   HORKÝŽE SLÍŽE - Zigo
24.1.  3:28   NAZARETH - Hair Of The Dog
24.1.  3:25   THE FABULOUS THUNDERBIRDS - Tuff Enuff
24.1.  3:22   SAILOR - Girls, Girls, Girls
24.1.  3:17   HELLOWEEN - A Tale That Wasn't Right
24.1.  3:14   SUGARLOAF - Green Eyed Lady
24.1.  3:09   AXEL RUDI PELL - Breaking the Rules
24.1.  3:04   FIND ME - Dark Angel
24.1.  3:00   BLOODBOUND - Rise of the Dragon Empire
24.1.  2:59   BLANC FACES - Sorry for the Heartache
24.1.  2:55   ALES BRICHTA - Jednou to pochopis
24.1.  2:51   220 VOLT - The Harder They Come
24.1.  2:48   KISS - Take Me Down Below
24.1.  2:45   H-BLOCKX - Celebrate You
24.1.  2:40   BIFF BYFORD - Welcome to the Show
24.1.  2:36   EUROPE - Halfway To Heaven
24.1.  2:33   JOHNNY PRESTON - Running Bear
24.1.  2:27   URIAH HEEP - Overload
24.1.  2:24   THE WHO - It's Hard
24.1.  2:21   FRANZ FERDINAND - Finally
24.1.  2:17   NAZARETH - Bad, Bad Boy
24.1.  2:14   THE TURTLES - So Happy Together
24.1.  2:10   VOLBEAT - The Bliss
24.1.  2:08   JAN AND DEAN - Tennessee
24.1.  2:03   PINK CREAM 69 - Talk to the Moon (Live)
24.1.  2:00   KEB MO - Grandma's Hands
24.1.  1:59   MESYO - Another Brick in The Wall
24.1.  1:55   TOM PETTY & THE HEARTBREAKERS - Learning To Fly
24.1.  1:52   PARTRIDGE FAMILY - I Think I Love You
24.1.  1:49   GREEN DAY - The Saints are coming - Green
24.1.  1:46   SIMON & GARFUNKEL - The Sound of Silence
24.1.  1:41   BLACK SABBATH - She's Gone
24.1.  1:39   BEACH BOYS - Surfin' U.S.A.
24.1.  1:37   SWINGING BLUE JEANS - Around and around
24.1.  1:34   ADELITAS WAY - Bad Reputation
24.1.  1:31   JAGGERZ - The Rapper
24.1.  1:26   LED ZEPPELIN - Trampled Under Foot
24.1.  1:22   THIN LIZZY - Here I Go Again
24.1.  1:16   HOOTERS - All You Zombies
24.1.  1:13   BARTA - JELINEK - KLEMPIR - Citrus Feeling
24.1.  1:07   GOLDEN EARING - Radar Love
24.1.  1:04   SHIRELLES - Soldier Boy
24.1.  1:01   PRETTY MAIDS - Deranged (New Song)
24.1.  0:57   ROCKTOM - Osude můj
24.1.  0:53   THE ROLLING STONES - Love is Strong
24.1.  0:51   CHER - Gypsys, Tramps & Thieves
24.1.  0:47   SUZANNE VEGA - Luka
24.1.  0:44   BOOKER T. & THE MG S - Green Onions
24.1.  0:40   10CC - Dreadlock Holiday
24.1.  0:36   SLADE - My Oh My
24.1.  0:31   CINDERELLA - Bad Seamstress Blue
24.1.  0:27   BYRDS - Turn! Turn! Turn! (To Everythi
24.1.  0:23   JOHN PARR - St. Elmo's Fire (Man in Motion
24.1.  0:19   ALICE COOPER - Hurricane Years
24.1.  0:15   WITHIN TEMPTATION - Summertime Sadness
24.1.  0:13   BEATLES - Doctor Robert
24.1.  0:11   BRUCE SPRINGSTEEN - I'm On Fire
24.1.  0:07   LORDI - Supermonstars (The Anthem Of The Phantoms)
24.1.  0:04   TARJA TURUMEN - Until My Last Breath

| | |
| --- | --- |
| Celkem | 626621 |
| Leden | 101870 |
| Dnes | 770 |
| Online | 18 |