Přehled článků, novinek a informací z HEY RADIA: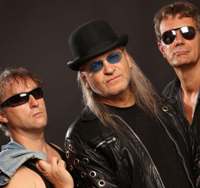 Rozhovor s kapelou Lokomotiva Planet
Poslechněte si v neděli od 15:00 hodin rozhovor s kapelou, kterou vlastně znáte již z našeho playlistu. O to větší překvapení to pro Vás bude, až zjistíte o jakou kapelu se jedná! Stejně tak jsme byli překvapeni i my!
Aktualizace:
Rozhovor ke ztažení:
zde>>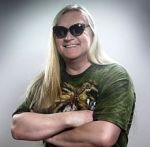 ROCK Music v novém vysílacím čase!
Pozor! Pro všechny příznivce pořadu
ROCK MUSIC
, který připravuje pro radio HEY Kůsovka, máme dobrou zprávu: Nasazujeme nový vysílací čas pro 1. reprízu pořadu, a to
v sobotu od 18:00 do 19:00 hodin
!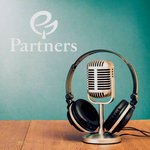 Partners - jarní série startuje již 19.3.2019
Finanční poradci Partners se vrací do našeho vysílání v pravidelných vysílacích časech! První rozhovor si poslechněte již v úterý 19.3.2019 v 18:00 hodin. (ve studiu bude ing. Matúš Kuchálik - téma Finanční plánování). Vše o pořadu:
zde>>

Obrázek Alba u právě hraného songu!
Radio HEY připravilo pro své posluchače novou vychytávku! Na našich www se u názvu songu, který právě vysíláme načítá i obrázek alba, ze kterého uvedený song hrajeme! Vyzkoušejte a klikněte si na obrázek cédéčka!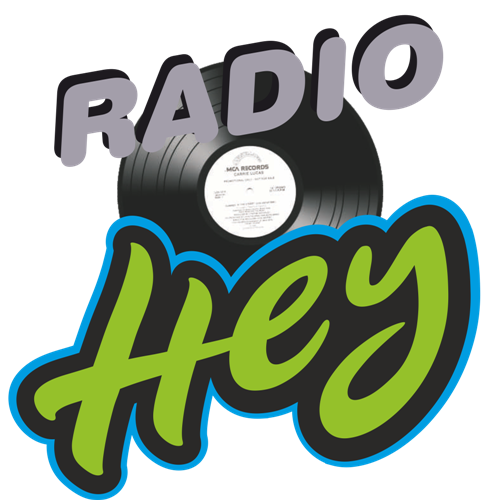 Na stránkách HEY Radia je právě
17
lidí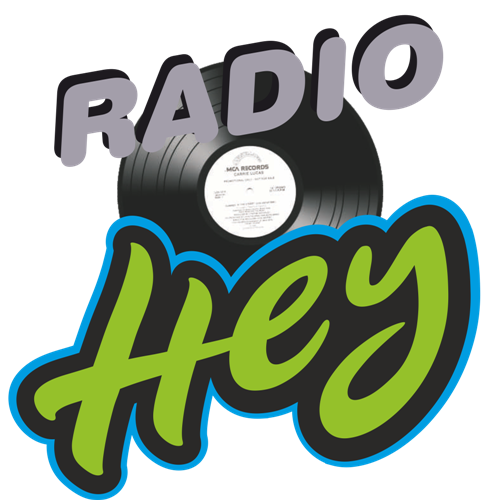 HEY Radio Vás vítá, jste tu jako
neznámý posluchač
.
Zaregistrujte se
PROGRAM dnes | Rozpis programu na dnešní den:

Mezi 9:00 až 13:00 hodinou posloucháte ranní blok s Milanem Krčilem z pardubického studia. Názory či hudební tipy směřujte na tel. do studia
777 003 890
| nebo na náš
e-mail.




Toto úterý slaví svátek Vojtěch. Blahopřejeme!
Přehled pořadů a programu na úterý:
---
Historie dnešního playlistu:
10:26   WITHIN TEMPTATION - The Power of Love
10:22   NIGHTWISH - Bye Bye Beautiful
10:17   KOMUNAL - Ucet
10:12   KROKUS - Too Hot (2010)
10:09   MASTERPLAN - Heroes
10:05   BOHEMIAN METAL RAPSODY - Vse ti mohu slibit
9:58   MÖTLEY CRÜE - Don't Go Away Mad (Just Go Awa
9:53   MOTÖRHEAD - Sympathy For The Devil
9:48   DEEP PURPLE - Smoke on the Water
9:43   JUDAS PRIEST - Breaking the Law
9:40   KABÁT - Bruce Willis
9:36   U.D.O. - Stranger
9:31   AC/DC - Hard As A Rock
9:23   URIAH HEEP - Overload
9:20   GINGERHEAD - Isn't it Well?
9:16   PIPES AND PINTS - Raise our Flag
9:13   PRAGUE CONSPIRACY - Silence
9:10   WALDA GANG - Je tu leto
9:06   STATUS QUO - What you're proposin'
8:51   PETER GABRIEL - Solsbury Hill
8:48   QUEEN - Another One Bites the Dust
8:42   KISS - Wall of Sound
8:37   AEROSMITH - Rag Doll
8:33   GARY MOORE - Out in the Fields
8:28   LINKIN PARK - Valentine's Day
8:24   STRATOVARIUS - Hunting High And Low
8:19   TŘI SESTRY - Modlitba Pro Partu
8:11   CAIN S OFFERING - Morpheus In A Masquerade
8:05   BON JOVI - Always
7:56   GAMMA RAY - It's A Sin
7:53   NICKELBACK - When We Stand Together
7:50   WALDA GANG - Asi se mi stejská
7:41   METALLICA - Whiskey In The Jar
7:36   AC/DC - Thunderstruck
7:32   KABÁT - Western boogie
7:27   THE OFFSPRING - Pretty Fly (For a White Guy)
7:24   ROCKTOM - Osude můj
7:16   OZZY OSBOURNE - Perry Mason
7:11   AVANTASIA - Mystery Of A Blood Red Rose
7:07   SABATON - The Last Stand
7:02   KISS - I Was Made For Lovin' You
6:56   LIQUIDO - Not Again
6:52   DEEP PURPLE - The Unwritten Law
6:46   DEF LEPPARD - Armageddon It
6:41   SCORPIONS - Rock You Like A Hurricane
6:35   PLACE VENDOME - Power of Music
6:31   DROPS - Vzhůru
6:27   R.E.M. - Talk About The Passion
6:23   ALEŠ BRICHTA - Nemám
6:19   GREEN DAY - Last Of The American Girls
6:16   AEROSMITH - Falling In Love (Is Hard On Th
6:11   FOREIGNER - Feels Like The First Time
6:06   T.REX - Get it on
6:04   ITCHY - Nothing
6:01   LAST REVOLUTION - Proč já
5:58   VESPER - Pilotka
5:54   KAISER CHIEFS - Ruby
5:00   STANDA ČENĚK - Playlist - hudební tipy naHey!
4:55   GUNS N ROSES - Don't Cry (Original)
4:52   AIR SUPPLY - All out of love
4:47   BRYAN FERRY AND ROXY MUSIC - Don't Stop The Dance
4:43   THE POLICE - Every Little Thing She Does Is
4:39   BLANC FACES - Sorry for the Heartache
4:32   SCORPIONS - Still Loving You
4:29   KINGSMEN - Louie Louie
4:24   EUROPE - The Final Countdown
4:22   THE TING TINGS - Be The One
4:18   THE ALAN PARSONS PROJECT - Don't Answer Me
4:14   BRUCE SPRINGSTEEN - Hungry Heart
4:10   QUEEN - Dragon Attack
4:07   TESLA - Words Can't Explain
4:03   ALEŠ BRICHTA - Nemám
3:59   CAIN S OFFERING - More Than Friends
3:59   LOWER THAN ATLANTIS - Ain't No Friend
3:54   GENESIS - Man On The Corner
3:50   NIGHTWISH - Bye Bye Beautiful
2:59   JENDA KULÍK - Starej pes hraje JAZZ
2:57   BILLY IDOL - Blue Highway
2:53   KAMELOT - Beautiful Apocalypse
2:50   MR. BIG - To Be With You
2:48   CHAMPS - Tequila
2:43   IVAN HLAS - Tip, ta, dýda...(Karlín)
2:39   SLADE - Seven Year Bitch
2:35   QUEEN - I Want It All
2:32   THE SWEET - AC DC
2:28   ALEŠ BRICHTA - Andilek
2:25   MIDNIGHT OIL - Back On The Borderline
2:20   BLACK SABBATH - I Won't Cry for You
2:15   SAGA - The Runaway
2:11   RAMMSTEIN - Moskau
2:07   SMOKIE - For a Few Dollars More
2:04   THE MCCOYS - Hang On Sloopy
1:59   OZZY OSBOURNE - Flying High Again
1:59   GABRIELA GUNCIKOVA - Celkem jina
1:55   PETER GABRIEL - I Don't Remember
1:51   FIREHOUSE - When I Look Into Your Eyes
1:48   THE POLICE - Roxanne
1:44   ROXETTE - Spending My Time
1:39   VOLBEAT - For Evigt (feat. Johan Olsen)
1:37   CARL PERKINS - Blue Suede Shoes
1:33   BON JOVI - Beautiful World
1:29   QUEEN - Another One Bites the Dust
1:24   UGLY KID JOE - Neighbor
1:21   LEO MORACCHIOLI - Rock Me Amadeus
1:18   BRYAN ADAMS - C'mon Everybody
1:15   GARBAGE - Im only happy when it rains
1:10   WANASTOWI VJECY - Andělé
1:06   THE STRANGLERS - Always The Sun
1:02   KYLIE MINOQUE & NICK CAVE - Where The Wild Roses Grow
0:57   VAN HALEN - I'll Wait
0:54   BYRDS - Mr. Tambourine Man
0:47   MAGNUM - Shadow Town
0:42   ROXETTE - You Don't Understand Me
0:39   THE CLASH - Should I Stay or Should I Go
0:36   VLADIMÍR MIŠÍK - Kuře v hodinkách
0:33   NAZARETH - Place In Your Heart
0:30   RAMMSTEIN - Rein Raus
0:28   QUEEN - We Will Rock You
0:23   EMPIRE OF THE SUN - We Are the People
0:20   THE STRANGLERS - Golden Brown
0:16   KRAUSBERRY - Táhne mi na 40
0:13   THE GIPSY KINGS - Bamboleo
0:09   THE MCCOYS - Hang On Sloopy
0:05   LONELY THE BRAVE - The Blue, The Green
0:01   THEANDER EXPRESSION - Wonderful Anticipation

------------------------ včera ------------------------
22.4.  23:57   MIKE OLDFIELD - Moonlight shadow
22.4.  23:53   ELO - Here is the news
22.4.  23:49   ELTON JOHN - Believe
22.4.  23:44   RAMMSTEIN - Engel
22.4.  23:41   AC/DC - You Shook Me All Night Long
22.4.  23:37   HOOTERS - 500 Miles
22.4.  23:33   ZZ TOP - Gimme All Your Lovin'
22.4.  23:29   PINK CREAM 69 - Special (Live)
22.4.  23:25   URIAH HEEP - Lonely Nights
22.4.  23:19   AXEL RUDI PELL - Forever Angel
22.4.  23:15   JOAN JETT & THE BLACKHEARTS - I Hate Myself for Loving You
22.4.  23:12   AC/DC - Highway To Hell
22.4.  23:07   LIMP BIZKIT - Behind Blue Eyes
22.4.  23:04   VOLBEAT - Thanks
22.4.  22:59   THE CRANBERRIES - Linger
22.4.  22:56   AVANTASIA - The Scarecrow
22.4.  22:52   AC/DC - Moneytalks
22.4.  22:49   LOVERBOY - Working For The Weekend
22.4.  22:43   SUPERTRAMP - Goodbye Stranger
22.4.  22:39   MOTLEY CRUE - Without You
22.4.  22:34   BRYAN ADAMS - All For Love (With Sting And R
22.4.  22:29   RUSH - The Spirit of Radio
22.4.  22:25   ŠKWOR - Vizitka
22.4.  22:22   PEARL JAM - My Father' S Son
22.4.  22:19   CEASARS - Jerk It Out
22.4.  22:16   CAT STEVENS - Morning Has Broken
22.4.  22:10   THE VERVE - Bittersweet Symphony
22.4.  22:07   KEITH RICHARDS - Heartstopper
22.4.  22:03   HARD FI - Hard To Beat
22.4.  22:00   URGE OVERKILL - Girl, You'll Be A Woman Soon
22.4.  21:55   GUNS N ROSES - You're Crazy (1988)
22.4.  21:50   AVENGED SEVENFOLD - Hail To The King
22.4.  21:47   SUZI QUATRO - You Keep a Knockin'
22.4.  21:43   NIRVANA - Smells Like Teen Spirit
22.4.  21:38   TERENCE TRENT D ARBY - Sign Your Name
22.4.  21:33   MR. BIG - Alive And Kickin'
22.4.  21:28   GOLDEN EARRING - Radar Love
22.4.  21:22   OZZY OSBOURNE - Goodbye to Romance
22.4.  21:20   B.J. THOMAS - Raindrops Keep Fallin' on My H
22.4.  21:15   MEAT LOAF - Modern Girl
22.4.  21:12   MIROSLAV ŽBIRKA - Zima, zima
22.4.  21:09   REA GARVEY - Wild Love
22.4.  21:05   FREE - All Right Now
22.4.  21:01   PRETTY MAIDS - Tortured Spirit (Rerecorded)
22.4.  20:51   THE CORRS - What Can I Do
22.4.  20:47   ROXETTE - Dangerous (2003 Remastered Ver
22.4.  20:42   MONKEY BUSINESS - The Ferry Tale
22.4.  20:37   WOHNOUT - Dvojtrojboj
22.4.  20:34   DIVOKEJ BILL - Žoldák
22.4.  20:30   AC DC - Big Jack
22.4.  20:26   KISS - I Was Made For Lovin' You
22.4.  20:21   KEKS - Mejdan
22.4.  20:16   VOLBEAT - Lonesome Rider (Feat. Sarah Bl
22.4.  20:12   HAMMERFALL - Let the Hammerfall Fall
22.4.  20:08   ROXY MUSIC - Same Old Scene
22.4.  20:04   P!NK - Please Don't Leave Me
22.4.  20:01   THE KELLY FAMILY - Why Why Why
22.4.  19:56   THE CURE - Cut Here
22.4.  19:52   U2 - Beautiful Day
22.4.  19:47   OZZY OSBOURNE - I Just Want You
22.4.  19:43   MEGADETH - Symphony Of Destruction
22.4.  19:38   APOCALYPTICA - Not Strong Enough
22.4.  19:35   GREEN DAY - Blood, sex and booze
22.4.  19:31   RAMMSTEIN - Ich Will
22.4.  19:28   JIMI HENDRIX EXPERIENCE - The Wind Cries Mary (Stereo Ve
22.4.  19:25   ZZ TOP - Tube Snake Boogie
22.4.  19:21   STATUS QUO - The Wanderer
22.4.  19:17   NAZARETH - Talk Talk
22.4.  19:12   ROD STEWART - Da Ya Think I'm Sexy?
22.4.  19:08   HOOTERS - Johnny B
22.4.  19:03   ONDRA KROUPA - TEL. 777 005 745 - Just on AIR
22.4.  19:02   ONDRA KROUPA - TEL. 777 005 745 - Just on AIR
22.4.  18:00   MICHAEL VIKTOŘÍK (MV SHOW) - Just on AIR
22.4.  17:58   PINK CREAM 69 - Walls Come Down
22.4.  17:53   BURMA JONES - Samba v kapkach deste
22.4.  17:50   V.MISIK & ETC... - Sobotni rej
22.4.  17:46   DIVOKEJ BILL - Bohuzel
22.4.  17:41   NIGHTWISH - For the Heart I Once Had
22.4.  17:37   DEEP PURPLE - Burn [Single Edit]
22.4.  17:33   FREDDIE MERCURY - Love Kills [Original 1984 Sing
22.4.  17:25   OASIS - Slide Away
22.4.  17:22   PILOT - Magic
22.4.  17:19   QUEEN - Save Me
22.4.  17:13   JOHN PARR - St. Elmo's Fire (Man in Motion
22.4.  17:08   VLADIMÍR MIŠÍK - Doteky
22.4.  17:03   DR. P.P. - Víš kdo já jsem
22.4.  16:58   KIM WILDE - Kids in America
22.4.  16:55   WITHIN TEMPTATION - Where is the edge
22.4.  16:51   EAGLE-EYE CHERRY - Save tonight
22.4.  16:47   A FLOCK OF SEAGULLS - The More You Live, the More Yo
22.4.  16:42   DONNA LEWIS - I Love You Always Forever
22.4.  16:38   ROXETTE - Joyride
22.4.  16:35   SUZANNE VEGA - Book Of Dreams
22.4.  16:31   SOUMRAK BAND - Veličenstvo žal
22.4.  16:26   ŠKWOR - Poslouchej
22.4.  16:22   FOO FIGHTERS - Word Forward
22.4.  16:19   KINGS OF LEON - Sex On Fire
22.4.  16:15   ALEŠ BRICHTA - American bull
22.4.  16:11   RAMMSTEIN - Stein um Stein
22.4.  16:07   TINA TURNER - What You Get Is What You See
22.4.  16:04   CHEAP TRICK - If You Want My Love
22.4.  16:00   WALDA GANG - Opičáci (radio verze)
22.4.  15:58   ROD STEWART - Every Picture Tells A Story
22.4.  15:55   BRYAN ADAMS - This Time
22.4.  15:50   FLEETWOOD MAC - Gypsy
22.4.  15:46   COVERED CALL - Lorraine
22.4.  15:41   KEB MO - Don't Say No
22.4.  15:38   GESSLE - Stupid
22.4.  15:34   THE ROLLING STONES - Start Me Up
22.4.  15:28   ALAN PARSONS PROJECT - Prime Time
22.4.  15:24   MICHAL PELANT - Ráno
22.4.  15:21   GENERATION X - Dancing with Myself
22.4.  15:15   SINÉAD O CONNOR - Nothing Compares 2 U
22.4.  15:11   AC/DC - Girls Got Rhythm
22.4.  15:06   R.E.M. - Everybody Hurts
22.4.  15:02   LENNY KRAVITZ - American Woman
22.4.  14:56   ŠKWOR - Sympaťák
22.4.  14:47   PINK FLOYD - Sorrow
22.4.  14:45   T.REX - Metal Guru
22.4.  14:40   KATAPULT - Chodníkový Blues
22.4.  14:35   SOUNDGARDEN - Fell On Black Days
22.4.  14:30   WHITESNAKE - One Of These Days
22.4.  14:24   KABÁT - Pohoda
22.4.  14:21   MARCO MENDOZA - Sue Is on the Run
22.4.  14:16   GOTHARD - You
22.4.  14:13   INÉ KAFE - Poraď si sám
22.4.  14:08   BLACK SABBATH - Loner
22.4.  14:05   THIN LIZZY - Sarah
22.4.  14:02   R-FORCE - Když jsem jednou tady
22.4.  13:59   TOM COCHRANE - Life Is A Highway
22.4.  13:55   PAPA ROACH - The Fire
22.4.  13:52   NAZARETH - Carry Out Feelings
22.4.  13:48   PETER GABRIEL - More Than This [Radio Edit]
22.4.  13:43   SIMPLE MINDS - Sloop John B
22.4.  13:38   A-HA - I've Been Losing You
22.4.  13:35   QUEEN - Under Pressure
22.4.  13:30   BACHMAN-TURNER OVERDRIVE - Hold Back the Water
22.4.  13:26   UDG - Piloti
22.4.  13:22   STING - Love is the Seventh Wave
22.4.  13:18   CHER - Love And Understanding
22.4.  13:15   GENESIS - Paperlate
22.4.  13:13   AEROSMITH - We All Fall Down
22.4.  13:08   NIGHTWISH - I Want My Tears Back
22.4.  13:03   OASIS - Some Might Say
22.4.  12:58   BILLY IDOL - Hot In The City
22.4.  12:54   RED HOT CHILI PEPPERS - Scar Tissue
22.4.  12:50   QUEEN - Ride the Wild Wind
22.4.  12:46   PHIL COLLINS - On My Way
22.4.  12:40   TOTO - Rosanna
22.4.  12:37   MIG 21 - Snadne Je Zit
22.4.  12:33   SIMPLE MINDS - Blood Diamonds
22.4.  12:26   EUROPE - Got Your Mind In The Gutter
22.4.  12:22   U2 - Walk On
22.4.  12:19   SUZANNE VEGA - Marlene On The Wall
22.4.  12:15   THE ROLLING STONES - Miss You
22.4.  12:11   WOLF ALICE - Bros
22.4.  12:08   AMY MACDONALD - Poison Prince
22.4.  12:03   DAVE STEWART - Heart of Stone
22.4.  12:00   WOHNOUT - O gramofon
22.4.  11:56   JOE COCKER - Delta Lady
22.4.  11:51   OZZY OSBOURNE - Road To Nowhere
22.4.  11:47   AIVN´S NAKED TRIO - Hell no
22.4.  11:44   TITANIC - Kam se schovám
22.4.  11:40   RINGO STARR - Touch And Go
22.4.  11:36   PHIL COLLINS - Don't Lose My Number
22.4.  11:32   HELLOWEEN - Eagle Fly Free
22.4.  11:29   BALAGE BAND FEAT. TEREZA - Tam tam
22.4.  11:28   DANIEL LANDA - Šance
22.4.  11:24   ANASTACIA - Left Outside Alone
22.4.  11:22   DIVOKEJ BILL - Žoldák
22.4.  11:18   SLADE - Sing Shout Knock Yourself Out
22.4.  11:15   WALDA GANG - Asi se mi stejská
22.4.  11:11   DOGA - Camarro
22.4.  11:06   PHIL COLLINS - Wake Up Call
22.4.  11:03   GUANO APES - Mine All Mine
22.4.  10:55   WOHNOUT - Svaz Ceských Bohému
22.4.  10:51   ROY ORBISON - You Got It
22.4.  10:47   URIAH HEEP - Nail On The Head
22.4.  10:42   MICHAL PROKOP A FRAMUS 5 - Kolej Yesterday
22.4.  10:38   VYPSANA FIXA - Zapada hipik
22.4.  10:35   LADY KATE - ENORMIA
22.4.  10:32   REVOCK - Do neznáma
22.4.  10:26   BLACK SABBATH - She S Gone
22.4.  10:22   THE POLICE - De Do Do Do, De Da Da Da
22.4.  10:19   FRANK ZAPPA - Bobby Brown
22.4.  10:15   PRETTY MAIDS - Little Drops Of Heaven
22.4.  10:10   THE CRANBERRIES - When You're Gone
22.4.  10:05   PARAMORE - The Only Exception
22.4.  10:00   MIKE OLDFIELD - Shadow on the Wall
22.4.  9:58   PROCOL HARUM - Learn To Fly
22.4.  9:54   RAMMSTEIN - Reise, Reise
22.4.  9:48   GOLDEN EARING - From heaven from hell
22.4.  9:44   TINA TURNER - Private Dancer
22.4.  9:41   FOO FIGHTERS - Big Me
22.4.  9:35   METALLICA - Astronomy
22.4.  9:33   MNAGA A ZDORP - Perfektni cil
22.4.  9:27   BILLY SQUIER - Rock Me Tonight
22.4.  9:22   NAZARETH - May The Sunshine
22.4.  9:18   ANNIE LENNOX - Walking On Broken Glass
22.4.  9:13   ERIC CLAPTON - Wonderful Tonight
22.4.  9:10   IVA FRÜHLINGOVÁ - La Muerte
22.4.  9:07   LUBOŠ POSPÍŠIL & 5P - Stary par
22.4.  9:03   DR. P.P. - Víš kdo já jsem
22.4.  8:58   ALPHAVILLE - The Jet Set
22.4.  8:56   NIRVANA - About a Girl
22.4.  8:52   DOLORES O RIORDAN - When We Were Young
22.4.  8:50   BLUR - Parklife
22.4.  8:43   PHIL COLLINS - True Colors
22.4.  8:35   XIII. STOLETÍ - Elizabeth
22.4.  8:30   SCORPIONS - Under the Same Sun
22.4.  8:23   TOM PETTY & THE HEARTBREAKERS - Don't Come Around Here No More
22.4.  8:20   GEORGE HARRISON - Fish On The Sand
22.4.  8:17   THE CRANBERRIES - Promises
22.4.  8:12   ZZ TOP - Gimme all your lovin'
22.4.  8:09   TOM COCHRANE & RED RIDER - The Loading
22.4.  8:06   DOMINOE - Here I Am
22.4.  8:03   VAN HALEN - Little Dreamer
22.4.  7:56   JOE COCKER - Summer in the City
22.4.  7:53   BRUCE SPRINGSTEEN - Hungry Heart
22.4.  7:48   ROD STEWART - Sailing
22.4.  7:45   AMY MACDONALD - Next big thing
22.4.  7:41   FREDDIE MERCURY - Foolin' Around [Steve Brown Re
22.4.  7:37   WITHIN TEMPTATION - Behind Blue Eyes
22.4.  7:33   ARTIS (OFFICIAL VIDEO) - Tož vem to ďas
22.4.  7:28   NILSSON - Without You
22.4.  7:24   HELLOWEEN - Future World
22.4.  7:20   BONNIE TYLER - Save Up All Your Tears
22.4.  7:14   BUTY - Hajcman blues
22.4.  7:13   ROXY MUSIC - Oh Yeah
22.4.  7:10   LIQUIDO - Swing It
22.4.  7:07   FOO FIGHTERS - Breakout
22.4.  7:02   THE TREATMENT - Better Think Again
22.4.  6:57   BRIAN MAY - Too Much Love Will Kill You
22.4.  6:53   KEKS - Karavany snů
22.4.  6:47   CINDERELLA - Bad Seamstress Blue
22.4.  6:42   AEROSMITH - Crazy
22.4.  6:37   THE POLICE - Message in a Bottle
22.4.  6:33   HOT CHOCOLATE - You Sexy Thing
22.4.  6:28   WHITESNAKE - Fare Thee Well
22.4.  6:22   KRAUSBERRY - Starý časy
22.4.  6:17   DEEP PURPLE - Picture Of Innocence
22.4.  6:14   LAHVÁTOR - Ležím vedle Tebe
22.4.  6:14   MILAN HLAVSA - Kouzla a čáry
22.4.  6:08   PINK FLOYD - Take It Back
22.4.  6:05   SAILOR - Girls, Girls, Girls
22.4.  6:00   ROD STEWART - Baby Jane
22.4.  5:02   JAKUB MELÍN - New Wave
22.4.  4:58   MICK JAGGER - God Gave Me Everything
22.4.  4:55   AVRIL LAVIGNE - I Can Do Better (acoustic)
22.4.  4:50   ZZ TOP - She's Just Killing Me
22.4.  4:46   SAXON - Turn Out The Lights
22.4.  4:41   MICHAEL JACKSON - Earth Song
22.4.  4:37   PLACE VENDOME - Thunder In the Distance
22.4.  4:32   HAREM SCAREM - Indestructible
22.4.  4:29   SLADE - Born To Be Wild
22.4.  4:27   BRENDA LEE - Sweet Nothin's
22.4.  4:23   ABRAXAS - Nekonecny boogie
22.4.  4:18   LED ZEPPELIN - Ramble On
22.4.  4:14   UGLY KID JOE - Everything About You
22.4.  4:10   THE CRANBERRIES - Ode to My Family
22.4.  4:07   ROBBIE WILLIAMS - The Road to Mandalay
22.4.  3:59   DEEP PURPLE - Sometimes I Feel Like Screamin
22.4.  3:55   VIKTOR DYK &WAW - Dny a týdny
22.4.  3:52   LIQUIDO - Umbrella Song
22.4.  3:47   PHIL COLLINS - Another Day in Paradise
22.4.  3:42   EUROPE - Prisoners in Paradise
22.4.  3:38   BLITZEN TRAPPER - Love The Way You Walk Away
22.4.  3:30   BOB DYLAN - Hurricane
22.4.  3:26   ALEŠ BRICHTA - Vylet do baji
22.4.  3:24   THE CRANBERRIES - Liar
22.4.  3:20   WHITESNAKE - All in the Name of Love
22.4.  3:15   THE KILLERS - Read My Mind
22.4.  3:12   BLACKMORE S NIGHT - All Because Of You
22.4.  3:08   DEEP PURPLE - Vavoom Ted The Mechanic
22.4.  3:04   REAL LIFE - Breaking Point
22.4.  3:00   JIVE BUNNY - That's What I Like
22.4.  2:55   MEAT LOAF - I'd do anything for you
22.4.  2:51   WOHNOUT - Ganga
22.4.  2:47   FRIDA - I Know There's Something Going
22.4.  2:42   MIDNIGHT OIL - The Dead Heart
22.4.  2:37   OZZY OSBOURNE - Believer
22.4.  2:33   BAD HABIT - More Than A Feeling
22.4.  2:30   SLADE - Far Far Away
22.4.  2:26   ROXETTE - Sleeping In My Car
22.4.  2:23   MANIC STREET PREACHERS - Royal Correspondent
22.4.  2:19   MICK JAGGER - Old Habits Die Hard (With Dave
22.4.  2:15   220 VOLT - Live It Up
22.4.  2:12   INXS - Need You Tonight
22.4.  2:08   THE ROLLING STONES - Almost Hear You Sigh
22.4.  2:04   FINE YOUNG CANNIBALS - She Drives Me Crazy
22.4.  2:02   AC/DC - Get It Hot
22.4.  1:59   54.40 - I Go Blind
22.4.  1:55   WINGS - Jet
22.4.  1:01   STANDA ČENĚK - Playlist - hudební tipy naHey!
22.4.  0:57   LINKIN PARK - Castle Of Glass
22.4.  0:54   CYNDI LAUPER - She Bop
22.4.  0:49   DISTURBED - The Brave And The Bold
22.4.  0:45   FAITH NO MORE - A Small Victory
22.4.  0:41   THE EAGLES - Peaceful Easy Feeling
22.4.  0:36   WOHNOUT - Dvojtrojboj
22.4.  0:33   EROS RAMAZZOTTI - Vivi E Vai
22.4.  0:29   SUZI QUATRO - She's in Love With You
22.4.  0:25   MERCURY REV - In a funny way
22.4.  0:22   JOE COCKER - Don't Let Me Be Misunderstood
22.4.  0:17   PHIL COLLINS? - Don't Lose My Number
22.4.  0:14   NICKELBACK - Sister Sin
22.4.  0:10   GREEN DAY - Whatsername
22.4.  0:06   ASIA - Don´ t Cry
22.4.  0:03   AC/DC - Who Made Who

------------------------ 21. dubna ------------------------
21.4.  23:58   RED HOT CHILI PEPPERS - The Adventures Of Rain Dance M
21.4.  23:00   POŘAD Z DOMÁCÍ ROCKOVÉ SCÉNY - Rock Music
21.4.  22:56   KOLLER DAVID - Srdce
21.4.  22:53   GARY MOORE - All Your Love
21.4.  22:49   NIGHTWISH - Wish I Had An Angel
21.4.  22:45   LIQUIDO - Narcotic
21.4.  22:43   BRUCE SPRINGSTEEN - Cindy
21.4.  22:36   LED ZEPPELIN - Babe I'm Gonna Leave You
21.4.  22:32   NENA - Irgendwie, Irgendwo, Irgendwan
21.4.  22:29   THE DOORS - Peace Frog
21.4.  22:26   INÉ KAFE - Ruzova zahrada
21.4.  22:21   ELUVEITIE - The Call of the Mountains
21.4.  22:17   OZZY OSBOURNE - I Just Want You
21.4.  22:13   THE ROLLING STONES - Start Me Up
21.4.  22:10   DIVOKEJ BILL - Pocit
21.4.  22:07   THE KOOKS - Naive
21.4.  22:04   THE MATERIAL - Life Vest
21.4.  22:01   LED ZEPPELIN - Good Times Bad Times
21.4.  21:56   PHIL COLLINS - Don't Get Me Started
21.4.  21:48   LAKE OF TEARS - Forever Autumn
21.4.  21:43   UGLY KID JOE - Hell Ain't Hard To Find
21.4.  21:42   TALK TALK - It's My Life
21.4.  21:37   DEEP PURPLE - Fingers To The Bone
21.4.  21:31   RAINBOW - Perfect Strangers
21.4.  21:27   BLIND MELON - No Rain
21.4.  21:24   SKWOR - Muze se stat
21.4.  21:19   DISTRUBED - Sound of Silence
21.4.  21:17   SKWOR - Vzacnej je nam
21.4.  21:13   WOHNOUT - Svaz ceskych Bohemu
21.4.  21:05   QUEENSTRYCHE - I Don´t Believe In Love
21.4.  21:01   AEROSMITH - Pink
21.4.  21:00   AEROSMITH - Pink
21.4.  20:59   AEROSMITH - Pink
21.4.  20:55   SLAYER - South of Heaven
21.4.  20:51   THE DANDY WARHOLS - Big Indian
21.4.  20:46   TRAKTOR - Sachoffnice
21.4.  20:37   GAMMA RAY - Avalon
21.4.  20:31   AVANTASIA - Avantasia
21.4.  20:27   VITKOVO KVARTETO - Prazskej demon
21.4.  20:19   AC/DC - Rock Train
21.4.  20:14   GOLDEN EARRING - Twilight Zone
21.4.  20:07   XIII STOLETI - Elizabeth
21.4.  20:04   ARAKAIN & LUCIE BILA - Zimni kralovna
21.4.  20:00   HELLOWEEN - Future World
21.4.  19:53   MATADORS - It´s All Over Now Baby Blue
21.4.  19:14   BSP - Zeme vzdalena
21.4.  18:16   ROXETTE - Crash! Boom! Bang!
21.4.  18:10   YELLOWCARD - Crash the Gates
21.4.  18:09   ZZ TOP - Rough boy
21.4.  18:04   BLACK SABBATH - Wicked World (2009 - Remaster)
21.4.  18:00   RAINTIMES - Don't Ever Give Up
21.4.  17:57   ROD STEWART - Da Ya Think I'm Sexy?
21.4.  17:51   GOLDEN EARING - Radar Love
21.4.  17:46   BRYAN ADAMS - Have You Ever Really Loved A W
21.4.  17:42   BERLIN - Take My Breath Away
21.4.  17:38   TINA TURNER - Goldeneye
21.4.  17:34   AEROSMITH - What Could Have Been Love
21.4.  17:30   JOURNEY - I'll Be Alright Without You
21.4.  17:28   GARÁŽ - Houby (Muchomurky bile)
21.4.  17:23   PRETTY MAIDS - In A World Of Your Own
21.4.  17:17   LED ZEPPELIN - That's The Way
21.4.  17:14   FIRST AID KIT - My Silver Lining
21.4.  17:10   QUARTERFLASH - Harden my heart
21.4.  17:07   BONNIE TYLER - It's A Heartache
21.4.  17:03   U.D.O. - Blitz of Lightning
21.4.  16:59   NAZARETH - Dream On
21.4.  16:55   THE CARDIGANS - My Favourite Game
21.4.  16:52   INXS - Never Tear Us Apart
21.4.  16:48   PHIL COLLINS - One More Night
21.4.  16:44   ANNA K. - Pohádka
21.4.  16:41   GOTHARD - Want You In
21.4.  16:37   GUNS N ROSES - Hair Of The Dog
21.4.  16:33   SLADE - Little Shiela
21.4.  16:30   STATUS QUO - Pictures Of Matchstick Men
21.4.  16:29   JAMES BROWN - Living In America
21.4.  16:25   ELTON JOHN - Daniel
21.4.  16:20   CHRIS REA - The Road To Hell
21.4.  16:16   4 NON BLONDES - Whats up
21.4.  16:11   ASELIN DEBISON - Somewhere Over The Rainbow
21.4.  16:07   ROXETTE - How Do You Do!
21.4.  16:04   TOM PETTY & THE HEARTBREAKERS - I Won't Back Down
21.4.  16:01   LAHVÁTOR - Ležím vedle Tebe
21.4.  15:56   TINA TURNER - I Don't Wanna Lose You
21.4.  15:50   PHIL COLLINS - I Wish It Would Rain Down
21.4.  15:47   GREG KIHN BAND - Jeopardy
21.4.  15:42   T.REX - Hot Love
21.4.  15:38   KRAUSBERRY - Siksa a Gadzo
21.4.  15:34   WHITESNAKE - Might Just Take Your Life
21.4.  15:31   MOTT THE HOOPLE - Golden Age Of Rock'n'roll
21.4.  15:28   ART OF DYING - Get Thru This
21.4.  15:25   BILLY BARMAN - Ludožrút
21.4.  15:21   THE DONNAS - Dancing With Myself
21.4.  15:16   BOB DYLAN - Things Have Changed
21.4.  15:12   DIRE STRAITS - On Every Street
21.4.  15:08   MANIC STREET PREACHERS - Tsunami
21.4.  15:04   ROXY MUSIC - Slave To Love
21.4.  15:01   WALDA GANG - Opičáci (radio verze)
21.4.  14:58   PAVIC - Logical Song
21.4.  14:54   MESYO - Whole Lotta Love
21.4.  14:51   IVAN KRAL - Rekni mi proc
21.4.  14:47   SAVAGE GARDEN - I Want You
21.4.  14:42   WHITESNAKE - You Keep On Moving
21.4.  14:32   VELIKONOČNÍ - NA RADIU HEY - Otakáro Maria Schmidt
21.4.  14:28   THERAPY - Screamager
21.4.  14:26   ZAKÁZANÝ OVOCE - Genocida 2007
21.4.  14:24   ME FIRST AND THE GIMME GIMMES - I Will Survive
21.4.  14:20   VAN HALEN - Panama
21.4.  14:16   SHANIA TWAIN - That don't impress me much
21.4.  14:12   QUEEN - Don't Stop Me Now
21.4.  14:09   KANSAS - Carry On Wayward Son
21.4.  14:06   WALDA GANG - Asi se mi stejská
21.4.  13:59   PAUL REVERE & THE RAIDERS - Indian Reservation
21.4.  13:55   GOTYE - Somebody That I Used To Know
21.4.  13:51   AEROSMITH - Can't Stop Loving You (Duet wi
21.4.  13:45   FOO FIGHTERS - What Did I Do?/God as My Witne
21.4.  13:42   THE CARDIGANS - My Favourite Game
21.4.  13:38   PLACEBO - Rob The Bank
21.4.  13:34   TOM CRUISE & MALIN AKERMAN - I Want To Know What Love Is
21.4.  13:31   EUROPE - Heart Of Stone
21.4.  13:27   WHITESNAKE - Medicine Man
21.4.  13:22   RED HOT CHILI PEPPERS - Dani California
21.4.  13:19   BRYAN ADAMS - Yesterday Was Just A Dream
21.4.  13:15   NIGHTWISH - The Phantom Of The Opera
21.4.  13:11   NICKELBACK - Never Again
21.4.  13:07   WHITESNAKE - You're Gonna Break My Heart Ag
21.4.  13:04   THE CURE - Friday I'm In Love
21.4.  13:00   HELLOWEEN - Dr. Stein
21.4.  12:57   GUNS N ROSES - Knockin' On Heaven's Door
21.4.  12:53   REO SPEEDWAGON - Keep On Loving You
21.4.  12:49   PRIVATE LIVES - No Chance You'll Pay
21.4.  12:46   BOSTON - More Than a Feeling
21.4.  12:42   VAN HALEN - Jump
21.4.  12:38   HEART - All I Wanna Do Is Make Love To
21.4.  12:35   HARLEJ - Než to s náma půjde ke dnu
21.4.  12:31   THE WATERBOYS - Still A Freak
21.4.  12:26   FOO FIGHTERS - Everlong
21.4.  12:21   ROB ROCK - Move On
21.4.  12:16   PEARL JAM - Alive
21.4.  12:11   RUNNING WILD - Piece of the Action
21.4.  12:07   ROBBIE WILLIAMS - Supreme
21.4.  12:05   AGAINST ME! - Soul Surrender (Goldentone Stu
21.4.  12:00   GREEN DAY - 21 Guns
21.4.  11:04   TOMÁŠ RADA - Hudební výročí
21.4.  10:59   YOUNG RASCALS - Good Lovin'
21.4.  10:56   MANFRED MANN - Fox on the Run
21.4.  10:54   BILLY KRAMER AND THE DAKOTAS - I Call Your Name
21.4.  10:52   DANNY & THE JUNIORS - At The
21.4.  10:49   ANDY STARR - Rockin' Rollin' Stone
21.4.  10:46   CARL PERKINS - Honey, Don't!
21.4.  10:40   THE HOLLIES - Jennifer Eccles
21.4.  10:37   CHUCK BERRY - Roll Over Beethoven
21.4.  10:35   BUDDY HOLLY - Peggy Sue
21.4.  10:32   1956 PAT BOONE - TUTTI FRUTTI - 1956 Pat Boone - Tutti Frutti
21.4.  10:30   LITTLE RICHARD - Tutti Frutti
21.4.  10:24   BOB DYLAN - Like A Rolling Stone
21.4.  10:22   DRIFTERS - Under the Boardwalk
21.4.  10:19   WILBERT HARRISON - Kansas City
21.4.  10:17   NEIL SEDAKA - Breaking Up Is Hard To Do
21.4.  10:15   THE KALIN TWINS - When
21.4.  10:12   LOOKING GLASS - Brandy (You're A Fine Girl)
21.4.  10:09   THE BEATLES - Twist And Shout
21.4.  10:04   POINTER SISTERS - Fire
21.4.  10:02   U.S. BONDS - Quarter To Three
21.4.  9:58   SONATA ARCTICA - The Wind Beneath My Wings
21.4.  9:54   TINA TURNER - Steamy Windows
21.4.  9:48   OMEGA - Gyongyhaju lany
21.4.  9:43   BLACK SABBATH - She's Gone
21.4.  9:40   MARIKA GOMBITOVA - Mami, mami
21.4.  9:34   QUEEN - Radio Ga Ga
21.4.  9:29   CHRIS REA - Auberge
21.4.  9:25   MIDNIGHT OIL - Beds Are Burning
21.4.  9:21   NO DOUBT - Don't Speak
21.4.  9:17   MESYO - You Shook Me All Night Long
21.4.  9:13   ASIA - Heat Of The Moment
21.4.  9:10   BLUR - Charmless Man
21.4.  9:07   DEEP PURPLE - House Of Pain
21.4.  9:03   DAN BARTA - We All
21.4.  8:59   ALICE COOPER - Paranoiac Personality
21.4.  8:56   KAISER CHIEFS - Ruby
21.4.  8:53   ITCHY - Before You Go
21.4.  8:49   FLYLEAF - marionette
21.4.  8:46   PLACEBO - Daddy Cool
21.4.  8:43   BLACK STAR RIDERS - Someday Salvation
21.4.  8:39   STING - Fields Of Gold
21.4.  8:35   SKID ROW - 18 And Life
21.4.  8:31   RED HOT CHILI PEPPERS - Snow (radio edit)
21.4.  8:26   MICHAEL KISKE - AMANDA SOMERVI - Don't Walk Away
21.4.  8:23   PHIL RUDD - Lonely Child
21.4.  8:17   IGGY POP - Lust for Life
21.4.  8:13   TALKING HEADS - Road To Nowhere
21.4.  8:09   SLADE - Time To Rock
21.4.  8:06   QUEEN - Bicycle Race
21.4.  8:02   WHITESNAKE - Is This Love
21.4.  7:58   VAYA CON DIOS - What's A Woman
21.4.  7:52   LED ZEPPELIN - Trampled Under Foot
21.4.  7:48   ZZ TOP - Viva Las Vegas
21.4.  7:44   THE CARS - Drive
21.4.  7:40   GOLDEN EARRING - Twilight Zone
21.4.  7:36   GARY MOORE - One Day
21.4.  7:33   JIMI HENDRIX - Purple Haze (1970)
21.4.  7:29   CARLOS SANTANA - Oye Como Va
21.4.  7:24   HELLOWEEN - I Want Out
21.4.  7:22   BAY CITY ROLLERS - Saturday night
21.4.  7:18   BON JOVI - That's What The Water Made Me
21.4.  7:14   DEF LEPPARD - Heaven Is
21.4.  7:10   METALLICA - Hero Of The Day
21.4.  7:05   THIN LIZZY - Whiskey in the Jar
21.4.  7:01   PARAMORE - When It Rains
21.4.  6:56   DAVID BOWIE - China Girl
21.4.  6:51   THE ROLLING STONES - Mixed Emotions
21.4.  6:47   BLACK SABBATH - Zeitgeist
21.4.  6:43   HUEY LEWIS & THE NEWS - The Power Of Love
21.4.  6:37   OZZY OSBOURNE - See You on the Other Side
21.4.  6:31   AVANTASIA - Farewell
21.4.  6:26   MICHAEL JACKSON - Billie Jean
21.4.  6:22   METALLICA - When a Blind Man Cries
21.4.  6:18   R.E.M. - Losing My Religion
21.4.  6:13   FOREIGNER - Urgent
21.4.  6:10   LINKIN PARK - Breaking the Habit
21.4.  6:05   FOO FIGHTERS - Outside (Los Angeles, CA) (fea
21.4.  6:00   DEEP PURPLE - Smoke on the Water
21.4.  5:54   THE WHO - Eminence Front
21.4.  5:50   PARAMORE - Fast In My Car
21.4.  5:45   U.D.O. - Unspoken Words
21.4.  5:41   PEARL JAM - Future Days
21.4.  5:39   THE HOLLIES - I Can't Let Go
21.4.  5:34   LENNY KRAVITZ - I Belong to You
21.4.  5:30   REMBRANDTS - Just The Way It Is, Baby
21.4.  5:26   TESLA - Caught in a Dream
21.4.  5:22   KOLLER DAVID - Kengi
21.4.  5:17   MEN AT WORK - It's a Mistake
21.4.  5:13   FRANK TURNER - Glory Hallelujah
21.4.  5:11   PLASTIC ONO BAND - Power to the People
21.4.  5:06   BLANC FACES - Here's to You
21.4.  5:04   BRUCE SPRINGSTEEN - I'm On Fire
21.4.  5:00   GREEN DAY - Working class hero
21.4.  4:53   BLUE EFFECT - Ej, padá, padá rosenka
21.4.  4:49   MANIC STREET PREACHERS - La Tristesse Durera (Scream to
21.4.  4:46   ELEGANTS - Little Star
21.4.  4:42   CAT STEVENS - Peace Train
21.4.  4:39   FIREHOUSE - You Are My Religion
21.4.  4:35   GENESIS - Invisible Touch
21.4.  4:31   TOM COCHRANE & RED RIDER - One More Time
21.4.  4:29   AC/DC - Play Ball
21.4.  4:26   JOHNY NASH - I Can See Clearly Now
21.4.  4:22   CITRON - Já se vzdávám
21.4.  4:17   TINA TURNER - Cose Della Vita
21.4.  4:14   GARY GLITTER - I'm The Leader Of The Gang
21.4.  4:11   MNAGA A ZDORP - Treti tajemstvi
21.4.  4:09   THE TURTLES - She'd Rather Be With Me
21.4.  4:04   FM - Tough It Out
21.4.  4:01   GUNS N ROSES - Live And Let Die
21.4.  3:57   KISS - I Love It Loud
21.4.  3:53   BRUCE SPRINGSTEEN - My Hometown
21.4.  3:02   JENDA KULÍK - Starej pes hraje JAZZ
21.4.  2:56   BON JOVI - Always
21.4.  2:51   MARK KNOPFLER - What It Is
21.4.  2:47   NAZARETH - Love Leads To Madness
21.4.  2:40   PRINCE - Gold
21.4.  2:37   NEIL DIAMOND - Girl, You'll Be a Woman Soon
21.4.  2:33   ACE FREHLEY - Magic Carpet Ride
21.4.  2:30   MIG 21 - Slepic Pirka
21.4.  2:27   HAREM SCAREM - Here Today, Gone Tomorrow
21.4.  2:23   A-HA - Take On Me
21.4.  2:19   SANTANA - Europa (Earth's Cry, Heaven's
21.4.  2:15   HOLLYWOOD ARGYLES - Alley Oop
21.4.  2:11   STING - Englishman In New York
21.4.  2:07   MESYO - Jump
21.4.  2:02   ROD STEWART - Young Turks
21.4.  1:58   JOE COCKER - Don't Let Me Be Misunderstood
21.4.  1:54   GENESIS - Throwing It All Away
21.4.  1:51   PRIMAL SCREAM - Rocks
21.4.  1:47   MR. BIG - Next time around [Studio versi
21.4.  1:43   QUEENSRYCHE - Another Rainy Night (Without Y
21.4.  1:40   BEN E. KING - Stand By Me
21.4.  1:36   DEF LEPPARD - Make Love Like A Man
21.4.  1:32   SONATA ARCTICA - Replica
21.4.  1:28   THE STRANGLERS - Skin Deep
21.4.  1:24   SCORPIONS - When You Came into My Life (St
21.4.  1:19   TEAM - Narocny
21.4.  1:15   VOLBEAT - Lola Montez
21.4.  1:13   BILLY KRAMER AND THE DAKOTAS - It´s Gotta Last Forever
21.4.  1:10   BRYAN ADAMS - It's Only Love (with Tina Turn
21.4.  1:06   PRETTY MAIDS - My Soul To Take (New Song)
21.4.  1:03   R-FORCE - Crazy Blues
21.4.  0:59   FALL OUT BOY - This Ain't a Scene, It's an Ar
21.4.  0:59   SIMPLY RED - Stars
21.4.  0:55   NIGHTWISH - Amaranth
21.4.  0:51   WHITESNAKE - The Deeper The Love
21.4.  0:48   O JAYS - Back Stabbers
21.4.  0:43   ROD STEWART - The First Cut Is the Deepest
21.4.  0:39   OZZY OSBOURNE - My Little Man
21.4.  0:36   SIMPLE PLAN - P.S. I Hate You
21.4.  0:34   JAN & DEAN - The Little Old Lady (from Pasa
21.4.  0:31   RINGO STARR - Back Off Boogaloo (Re-do)
21.4.  0:24   GUNS N ROSES - Paradise City
21.4.  0:18   BRUCE DICKINSON - Tears Of The Dragon
21.4.  0:12   BLUR - Sing
21.4.  0:08   KELLIE RUCKER - In the Meantime
21.4.  0:03   BACHMAN - Heavy Blues
21.4.  0:00   ALPHAVILLE - Jerusalem

Archiv pořadů k poslechu a ke stažení | více>>
| | |
| --- | --- |
| Celkem | 393685 |
| Duben | 85958 |
| Dnes | 326 |
| Online | 17 |